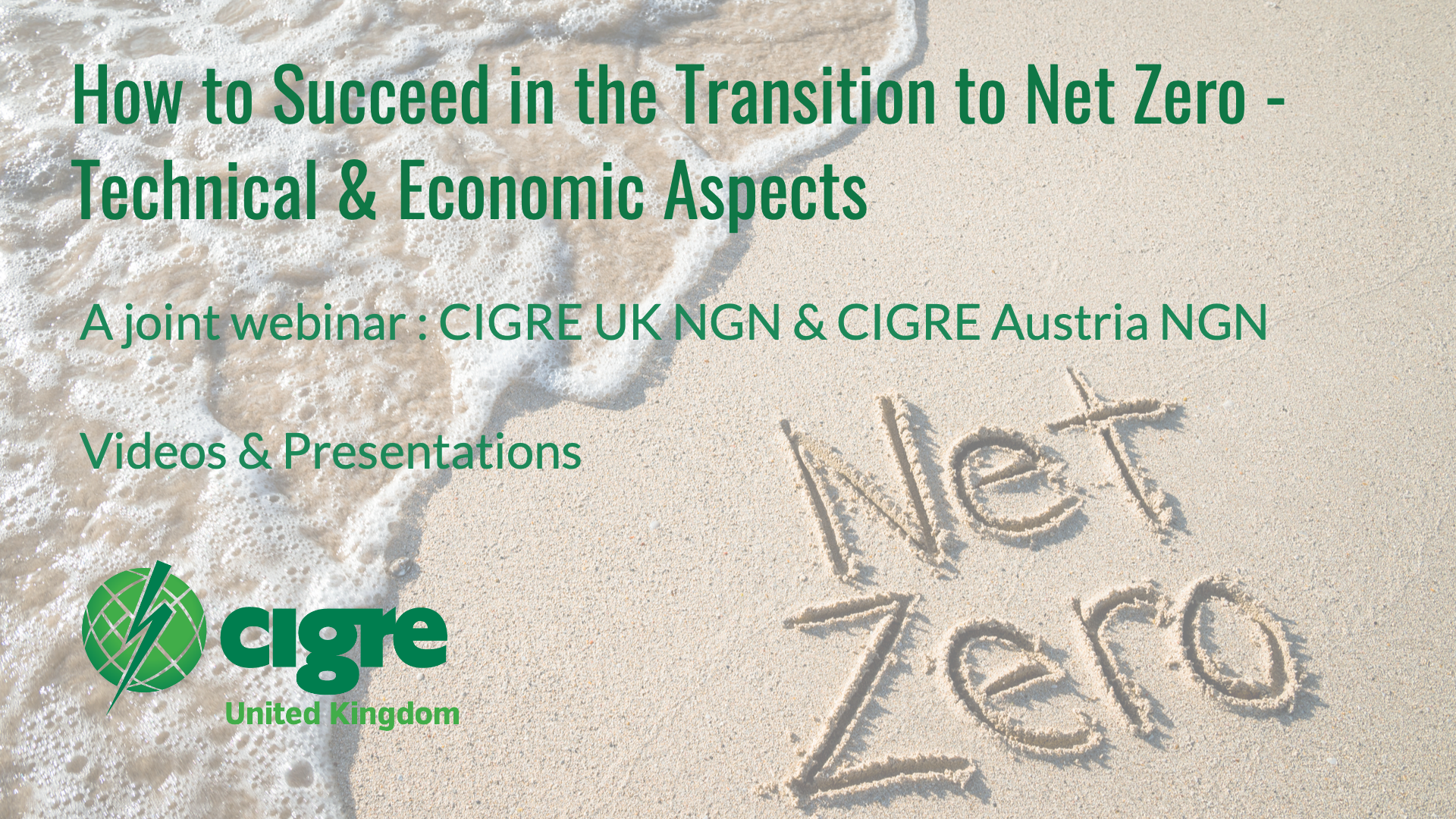 On Monday June 26th 2023, delegates joined us for a collaborative webinar organised by CIGRE UK NGN and CIGRE Austria NGN on 'How the transition to net zero can succeed – technical and economic aspects'.  Delegates learnt about the latest technical and economic aspects of transitioning to a net-zero carbon economy. Our expert panel discussed the challenges and opportunities of this transition and provided insights into successful strategies. This was a fantastic opportunity to learn from industry leaders and network with like-minded professionals. 
–
Videos and Presentations
TSO-DSO Coordination for Future Systems Services Provision
Achieving the Energy Transition by Retrofitting Existing Conventional Power Plants
–
Speaker Bios
Mazheruddin Hussain Syed received his BE degree in electrical and electronics engineering from Osmania University, India, MSc degree in electrical power engineering from Masdar Institute of Science and Technology, UAE, and PhD degree in electrical power systems from the University of Strathclyde, Glasgow, Scotland. He is the Power Systems Lead for Scotland at WSP UK working on innovation projects with transmission and distribution system operators. Before joining WSP, he was a Lecturer (Assistant Professor) with the Department for Electronic and Electrical Engineering, University of Strathclyde and serves as the manager for the Dynamic Power Systems Laboratory. Prior to his position as a Lecturer, he was a Research Fellow with the Institute for Energy and Environment, University of Strathclyde. He is active in a number of national and international committees, has contributed to innovative power system research projects with a strong publication record of over 80 peer-reviewed papers in top-tier journals and conferences. He serves as the Technical Committee Secretary of IEEE PES Task Force on Cloud-Based Control and Co-Simulation of Multi-Party Resources. His research interests include decentralized and distributed control, real-time controller and power hardware in the loop simulations, and systems level validations.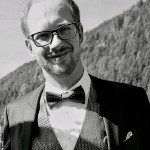 Stefan Polster received the master degree in 2016 and the Ph.D. degree in 2021 in electrical engineering, both from Graz University of Technology, Austria. His research mainly deals with power system dynamics and operation. In 2017 he became a recipient of a DOC Fellowship of the Austrian Academy of Sciences at the Institute of Electrical Power Systems, Graz University of Technology. Stefan joined Verbund Hydro Power as expert for power systems in 2021 and holds the technical responsibility for the company's large scale inverters, power system modelling and the certification of power plant projects in Germany.