CIGRE UK B4 Liaison Meeting 
Monday 20th January 2020 | 11.30 – 17.00
WSP at The Mailbox – Birmingham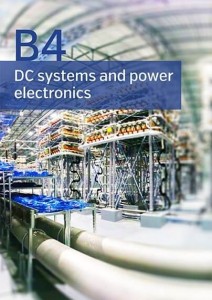 CIGRE UK members are activity engaged in support of Study Committee B4 (see Mission and Fields of Activity below) and its Working Groups.  This UK liaison meeting, kindly hosted by WSP at its offices in Birmingham, is an opportunity to understand the progress that has been made in a selection of Working Groups and hear from two guest speakers, both immersed in this field.  This is not only a technically rich event but also a great networking opportunity!
Please note that this is a CPD accredited event and certificates will be made available on request.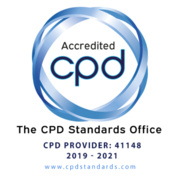 B4 Study Committee Mission
To facilitate and promote the progress of engineering and the international exchange of information and knowledge in the field of DC and power electronics. To add value to this information and knowledge by means of synthesising state-of-the-art practices and developing recommendations.
 Technological Field of Activity
Direct Current equipment and systems including converter technology and semi-conductor devices.
Power electronics for AC systems and power quality improvement, advanced power electronics and applications.
To register for the event click

here
Agenda
11:30 – 13:00      Registration, Lunch and Networking
13:00 – 13:10.     Safety notice, CIGRE Compliance Guide, Introduction
13:10 – 13:40.     Guest Speaker – Norman MacLeod, WSP
13:40 – 15:00.      Working Group Update Session 1
15:00 – 15:20.     Refreshment Networking
15:25 – 15:45.     Guest Speaker – Chris Smith, National Grid
15:45 – 16:30.     Working Group Update Session 2
16:30.                 Closing Remarks/Summary
17:00.                 Close
Working Group Update Sessions
C2/B4.38 – Capabilities and requirements definition for Power Electronics based technology for secure and efficient system operation and control: Chris Smith
B4-64 – Impact of AC System Characteristics on the Performance of HVDC Schemes: Robin Preece
B4.68 – Revision of Technical Brochure 92 – DC Harmonics and Filtering: Nigel Shore
B4-71 – Application guide for the insulation coordination of Voltage Source Converter HVDC (VSC HVDC) stations: Amit Kumar
B4-72 – DC grid benchmark models for system studies: Jun Liang
B4-74 – Guide to Develop Real-Time Simulation Models (RTSM) for HVDC Operational Studies: Ziming Song
B4-75 – Feasibility Studies for assessment of lab losses measurement of VSC valves: Colin Davidson
TF B4-77 – AC Fault response options for VSC HVDC Converters: Carl Barker for John Gleadow
B4.81 – Interaction between nearby VSC-HVDC converters, FACTs devices, HV power electronic devices and conventional AC equipment: Omar Jasim
To register for the event click here
Speaker Profiles
Dr Norman MacLeod: Guest Speaker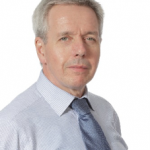 Dr Norman MacLeod studied at the University of Strathclyde, UK, from where he received his BSc and PhD degrees.  He joined Alstom Grid (now GE) in 1976 to work in the Power Transformer division and transferred to the HVDC division in 1981.  Dr Macleod held many posts within Alstom Grid, including Systems Engineering Director and Technology Director.  In 2012 he joined the consultancy firm Parsons Brinckerhoff (now WSP), where he is the Director of the Interconnectors department.  Dr MacLeod is a Chartered Engineer, a Fellow of the IET (UK) and a Member of the IEEE (USA).  He is an active member of CIGRE and received the Distinguished Member award in 2014.  Dr MacLeod is a Visiting Professor at the Universities of Leeds and Cardiff in the UK.
Dr Chris Smith: Guest Speaker and C2/B4.38 presenter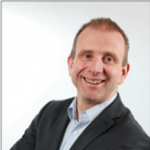 Dr Chris Smith is presently employed as a technical specialist within National Grid Ventures.  He has been directly involved in the development of a NEMO link, North Sea Link, IFA2 and Viking Link Interconnectors.  Prior to joining National Grid he was a Strategic Growth Technology Leader at GE Power Conversion focusing on HV and MV DC applications.  He has also previously held technical and project management roles in Power Generation and Manufacturing industries.
Dr Robin Preece: B4-64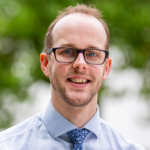 Dr Robin Preece is a Senior Lecturer in Future Power Systems in the Department of Electrical and Electronic Engineering at the University of Manchester, where he has been an academic since July 2014. Since then, he has helped to secure over £4 million in funding for the University of Manchester.  Dr Preece has published more than 60 international peer-reviewed publications, has presented his research at major international conferences hosted by the IET, IEEE, IFAC, and Cigré, and is actively involved in numerous international working groups on the stability of future power systems.
Dr Nigel Shore: B4-68
Dr. Shore graduated from the University of Edinburgh in 1973, then completed a Ph.D. on "Minicomputer Control of HVDC Converters" at Imperial College, London, in 1976. After several years with UK consultants as a power system analyst, he moved to Brazil to work on the Itaipu HVDC project, first for Promon Engenharia then ASEA. His positions included main circuit design, control group manager, site commissioning manager and system  test co-ordinator.  From 1986-1989 he was a design engineer in ASEA/ABB Sweden, engaged on harmonic analysis and filter design. In 1989, he relocated to England  to work remotely for ABB Ludvika. Since then he has been responsible for harmonic studies and filter design in very many of ABB's HVDC projects and tenders, along with developing software tools and design methodologies, and mentoring.  He has been active in IEEE and IEC, and within CIGRE he has participated in eight Working Groups, four of which as Convenor. He received the Technical Committee Award in 2014. Dr. Shore is a Senior Member of IEEE and a Member of the IET.
Prof Jun Liang: B4-72
Prof. Jun Liang from Cardiff University has over 27 years' experience in high voltage DC (HVDC) transmission, power electronic converter control, power system stability operation and control. He currently leads a research group in power electronics and HVDC for renewable power generation and transmission. He has obtained research funding over £10 M, including £5 M external funding in 20 projects. In particular, he is the Coordinator and Scientist-in-Charge of two EC Marie-Curie Action ITN/ETN projects: MEDOW (€3.9M) and InnoDC (€3.89M). He has published over 180 papers including 90 journal papers, 1 book in IEEE/Wiley, and 4 book chapters. He has supervised 28 PhD students with 16 of them graduated so far. The research in DC grids for offshore wind power is at the world leading position.  He is an IET Fellow, the Chair of UK&RI Chapter of IEEE Power Electronics Society, Vice Chair of IEEE PELS Region 8 committee promoting IEEE membership, an Organising Committee member of the IET ACDC conferences, a committee member of several CIGRE Working Groups, the Technical Secretary of the CIGRE WG B4-60, C6/B4-37, an Editorial Board Member of CSEE JPES, a Guest Editor of IEEE Transaction on Power Delivery, a Chair of the European HVDC PhD Colloquium, and technical committee members of several international Conferences. He has been appointed as an Adjunct Professor at Changsha University of Science and Technology of China, Northeast China Electric Power University, and North China Electric Power University.
Amit Kumar: B4-71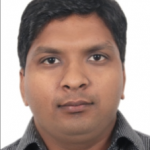 Amit Kumar, received B.Tech degree in Electrical Engineering from YMCA Institute of Engineering Faridabad, India in 2009 and an M.Tech. degree in Power System from Indian Institute of Technology, Roorkee, India in 2011.  Presently he works as 'Team Leader – HVDC System Design Engineering' in HVDC Centre of Excellence, in GE, Stafford, United Kingdom. He has been with GE since 2013 and his area of expertise includes Main Circuit Design, Insulation Co-ordination and Harmonic Filter Design for LCC and VSC HVDC System.  He has worked as a domain engineer in Distribution Automation R&D group of ABB corporate research centre, India from 2011 to 2013. Amit has several patents filed in ABB & GE and contributed in papers in international conferences/seminars
Colin Davidson: B4-75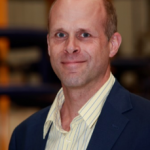 Colin Davidson is Consulting Engineer – HVDC, at GE Grid Solutions HVDC Activity, whose Centre of Excellence is in Stafford, UK.  He joined the company in January 1989, when it was part of GEC, and progressed through the positions of trainee Thyristor Valve Design engineer; manager, Thyristor Valves; engineering director and R&D Director, to his current role. He is a Chartered Engineer and a Fellow of the Institution of Engineering and Technology, and has served on several IEC standardisation committees for HVDC and FACTS. He has a degree in natural sciences, specialising in physics, from the University of Cambridge.
Ziming Song: B4-74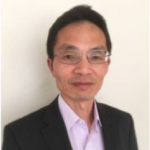 Ziming Song received a B.Eng. (Hons) from Lanzhou University of Technology, China, and a Ph.D. degree from the University of Strathclyde, UK in 1982 and 1989 respectively.  From 1989 to 1996, he was an engineer and then senior engineer with the GE Grid, Stafford, UK. From 1998 to 2014, he was with the National Grid as a senior engineer and then technical specialist. Currently, he is a chief specialist on the HVDC with Toshiba International (Europe) in the UK. He served as the chair of the VLPGO WG5 and has been working on the technical committee of the IET ACDC conference for several years. He was invited to several international power conferences as the keynote speaker. He is a chartered electrical engineer in the UK, a Fellow of the IET, and a visiting professor at Lanzhou University of Technology. His professional interests include the HVDC, FACTS, power grid analysis and operation and renewable energy grid connection.
Carl Barker: B4-77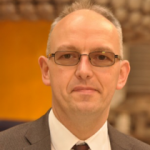 Carl Barker holds a B.Eng from Staffordshire Polytechnic and a M.Sc. from Bath University in the UK.  He joined GE's Grid Solutions in Stafford, UK in 1989, initially working on the design and development of individual HVDC and SVC projects then becoming System Design Manager, responsible for all technical aspects of HVDC projects.  He is, at present, a Consulting Engineer within the business providing technical support across many activities.  Carl is a Chartered Engineer in the UK and a member of the IET (UK), a Senior Member of the IEEE, the regular member for CIGRE B4 for the UK and an honorary visiting professor at Cardiff University.
Dr Omar Jasim: B4-81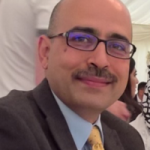 Dr Omar Jasim received a B.Sc and M.Sc from University of Technology, Baghdad, Iraq in 1998 and 2001 respectively. He received the CTES Chevening Technology Enterprise Scholarship delivered by London Business School, Imperial Collage London and University of Cambridge, UK and received a PhD degree in fault tolerant variable speed drives from University of Nottingham, UK in 2009.
His skill and expertise range from Core converter control in Power Electronics through to High Voltage Engineering, Network Protection and Control. Management
In recent years he been part of activities that show experience in designing control algorithms of HVDC converter topologies and technologies. He has extensive experience in control design for Power systems. He has provided career and competence development of team members, inclusive of coaching, mentoring and training. He has filed over 35 Patents and 20 publications and has been heavily involved in HVDC VSC project delivery such as DolWin3, South West and France-Italy projects.
To register for the event click here
This event is kindly hosted by WSP