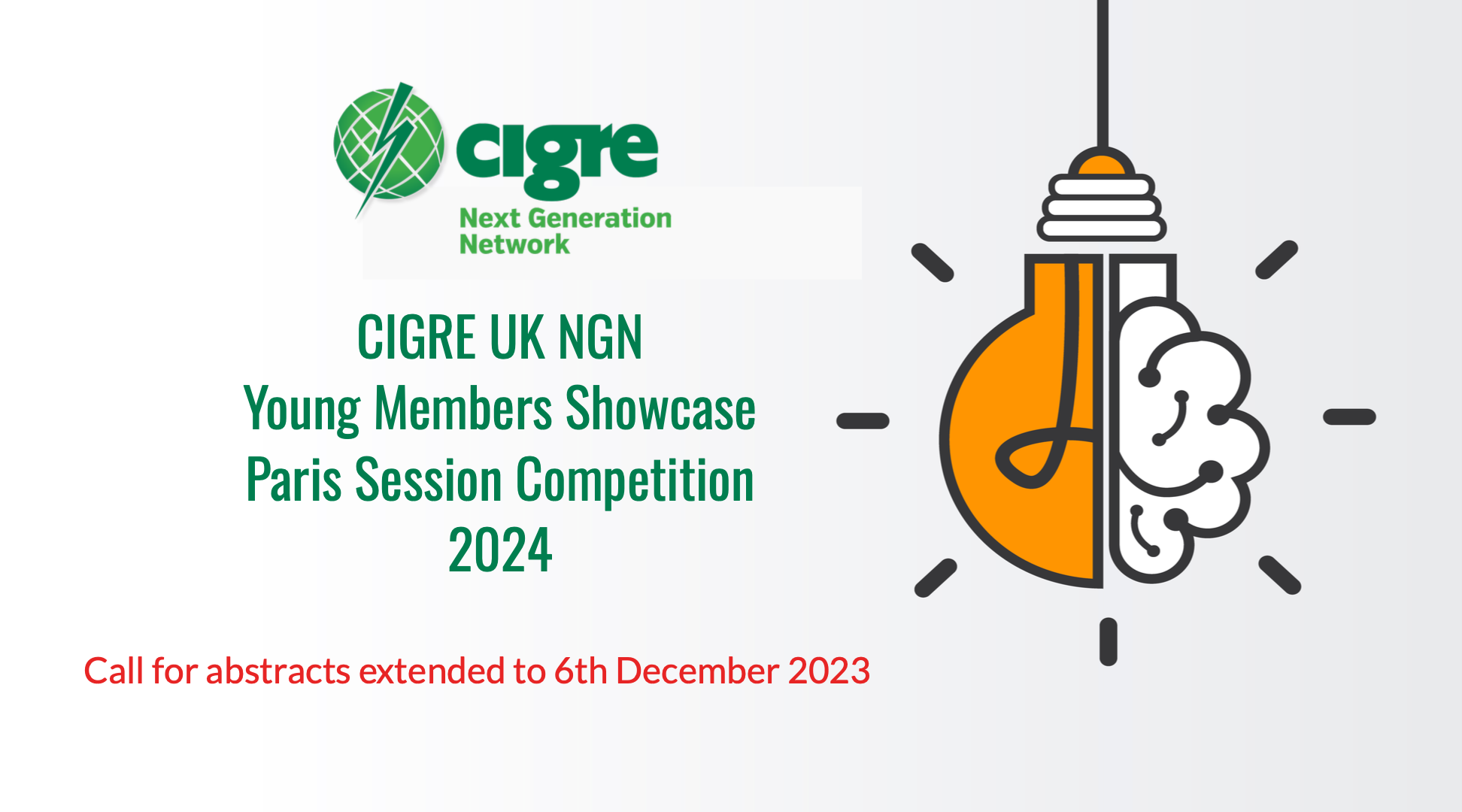 The CIGRE Paris Session is a leading international event in the power industry, gathering worldwide experts to discuss and learn about the industry's future. CIGRE Session 2024 will take place from 25th August to 30th August 2024 at the Palais des Congrès in Paris. It will provide delegates with the chance to showcase the latest solutions across the whole value chain, from generation to distribution.
As part of the CIGRE Session, the Young Member (YM) showcase is a unique opportunity for young professionals to present their work to leading experts from all around the world. Representatives will be selected for nomination by assessment of a full technical paper and presentation competition.
Successful candidates will have the chance to receive free conference tickets to the CIGRE Paris Session 2024 and a bursary for transport and accommodation. The 2022 YM Showcase Competition saw three UK competition winners.
The NGN Committee of CIGRE UK National Committee are delighted to invite NGN members to prepare and submit their abstracts of proposed presentations for the upcoming 2024 Session to the Technical Team Lead, Margi Shah (technical@cigre-ngn-uk.org), by 6th December 2023.
Topics for abstracts/papers/presentations need to align with one of the 16 CIGRE Study Committees. Abstracts will be scored on technical content, relevance to the selected Study Committee, and presentation of the material (structure, figures, etc.). Papers will be scored on novelty, definition of the problem, robustness, quality of writing etc.
This year, we'll look to invite shortlisted candidates to submit a full paper, by 1st January 2024. Lastly, the final shortlisted candidates will be invited to take part in the showcase presentation competition.  More details will be released at a later date.
Shortlisted candidates will be invited to give a 10-min virtual presentation to a panel of senior CIGRE-UK members and an audience of NGN members at the presentation competition event. The presentation competition will be in the middle of January 2024. Please check the CIGRE newsletters/bulletins for updates on the competition date.
The abstract must:
Be in English.
Use the template available from: https://docs.google.com/document/d/1ivg014fdq0O_nnIGKG4vciaBlUR1QBIT/edit?usp=drive_link &ouid=104556000005791842995&rtpof=true&sd=true
Summarise the contents of the paper. 
Be a maximum of two pages, but a minimum of 500 words.
You must be a CIGRE-UK NGN member to apply. To join CIGRE UK NGN, click here.
*Note: the final decision over whether a presenter can have a slot at the Paris Session will remain with the respective Study Committee chair.