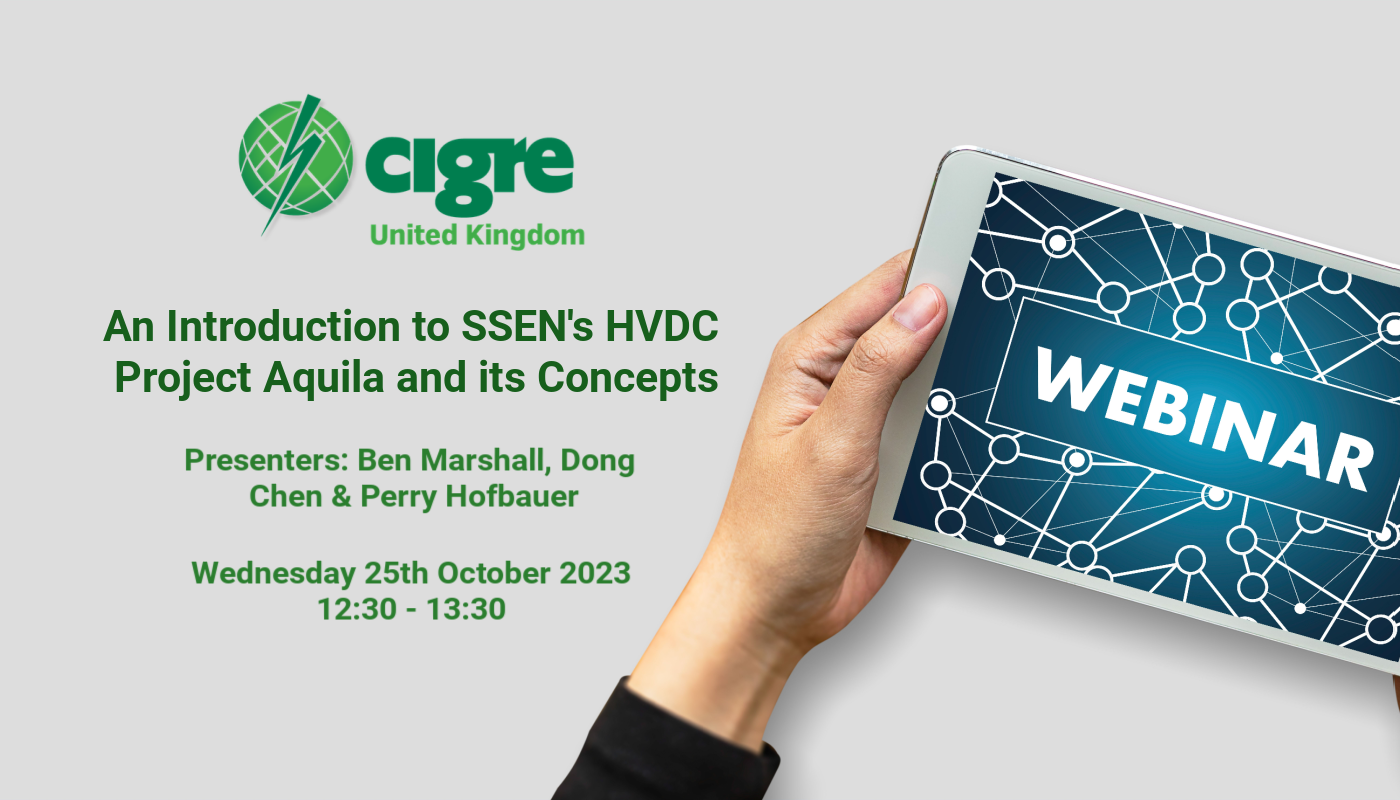 In this webinar you will hear what Project Aquila is, how it came about, and the specific vendor agnostic approaches to DC network delivery, control and testing it is seeking to solve in delivering Multi-vendor Multi-terminal interoperability via demonstration within a DC hub at Peterhead, connecting the Peterhead -Spittal and Peterhead- South Humberside (EGL3) projects- an arrangement to be in place to support demonstration from 2030 onwards.
The concepts of its approach to specification will be explained, and how that is mirrored in its approach to control, covering key principles.
You will hear about process, SSEN's engagement with vendor and TSO communities and the developed consensus surrounding the approach that supports individual vendor IP protection.
The analysis to date will be described as the project progresses towards vendor control testing to demonstrate this financial year proof of concept of this operability approach.
The subsequent stages will be outlined, that take us to delivery and demonstration within the real project beyond this year & how this provides a sound foundation for the EU Interopera project and other initiatives in US and elsewhere.