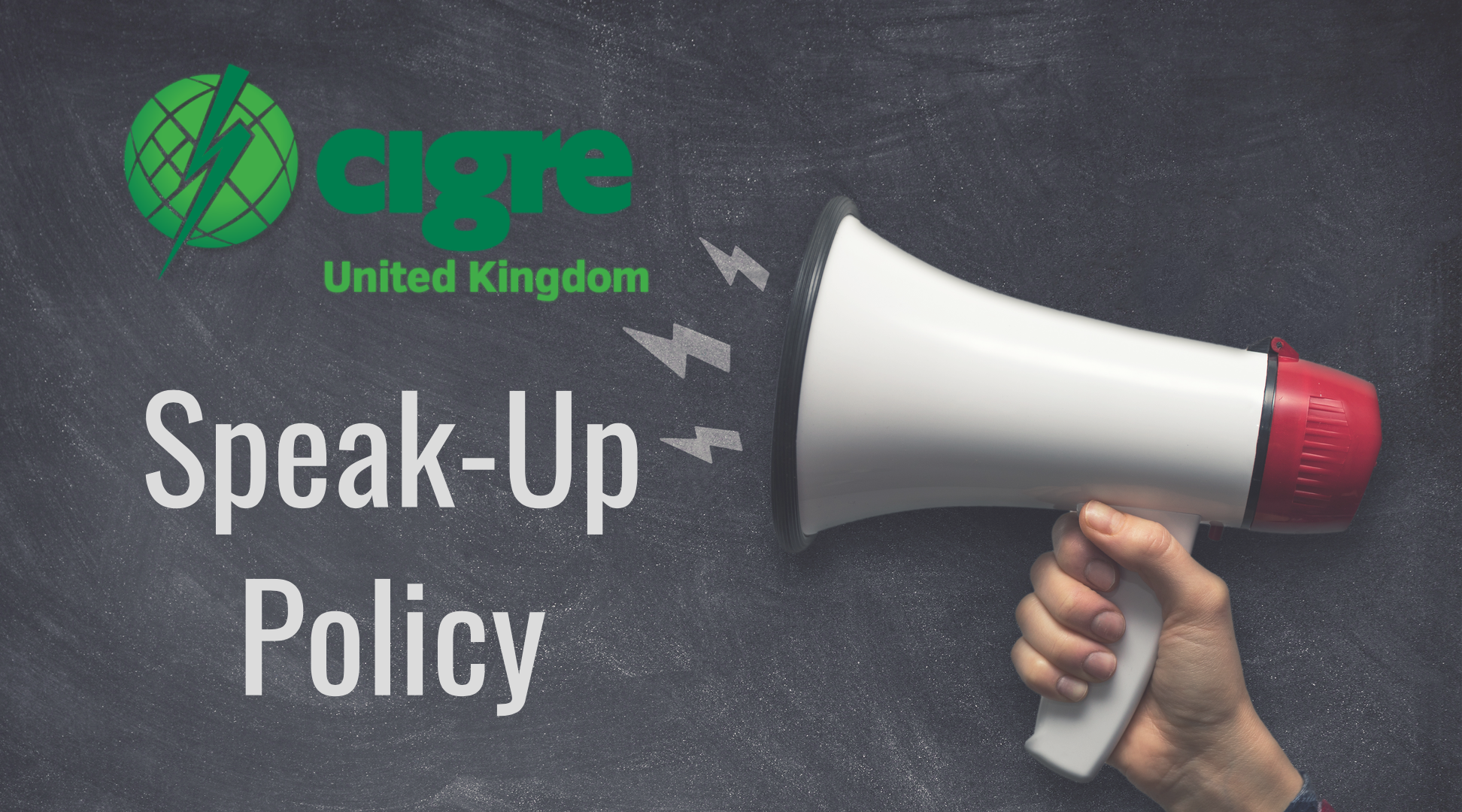 Dear CIGRE UK member,
As an organisation it is very important that we are open to feedback in the way we operate and that we listen to our members views and concerns when we don't always get it right. To enable us to achieve this aim we have set up a confidential 'Speak-Up' process that can be used to raise any areas of concern or just feedback in the way CIGRE UK and our various committees and working groups operate.
Anyone can email CIGRE UK in confidence using speakup@cigre.org.uk. These emails are received by only the Chair and Vice-Chair of CIGRE UK who will decide what the appropriate next step should be. We have written a Speak Up policy to support this process which clarifies what we will do with any reports and how we will protect the confidentiality of anyone raising a concern. A copy of this policy can be found here.
We want a culture where everyone feels safe to contribute to the function and performance of the organisation and to provide constructive feedback to improve the way we operate. Thank you for your continued support and I know that together we can make this organisation both inclusive and the best organisation for sharing essential power system knowledge.
Kind Regards,
Adam
Adam Middleton
Chair, CIGRE UK National Committee