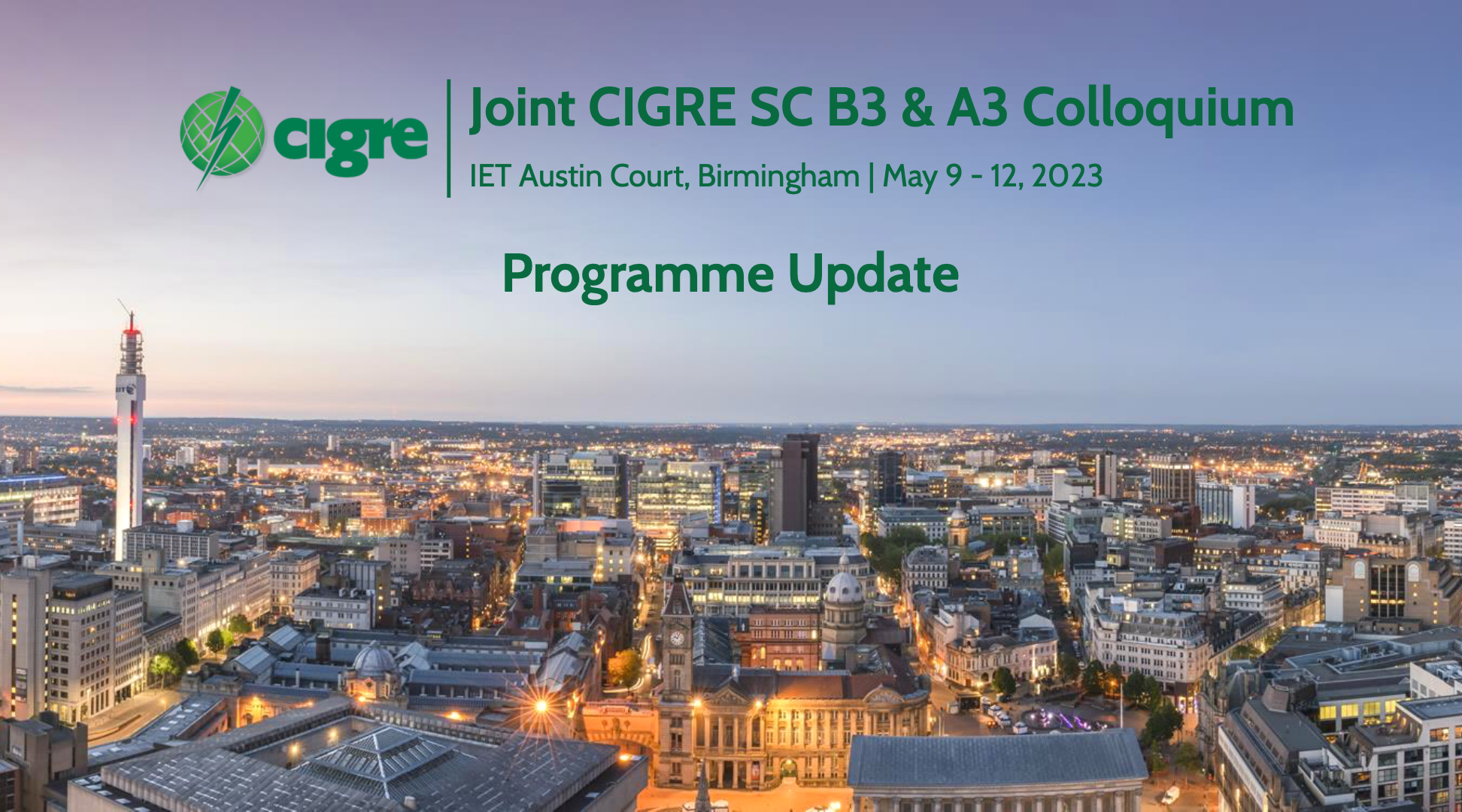 The CIGRE UK National Committee has invited CIGRE Study Committees B3 & A3 to hold a joint Colloquium in Birmingham between the 9th and 12th May 2023 at the IET Austin Court.  This Colloquium on the theme of 'The role and impact for T&D Substations and Equipment in delivering a Net Zero Carbon Future' brings together experts and key players in the domain of Transmission & Distribution Substations & Equipment from the electric power industry, including Network Operators, Manufacturers, Consultants, Policy Makers, Regulators and Academics.  The Colloquium will be a unique forum to share exciting new research, to raise issues and awareness, to discuss future directions, to show innovative solutions and to network with leading professionals.
This is a conventional conference in which authors submit abstracts, papers and then present their finding as PowerPoint presentations in the Colloquium sessions.  The programme also includes tutorial session, opportunities for Working Groups to meet and networking opportunities, including a gala dinner (see the programme below).  
The tutorials highlighted in yellow on the 9th and 10th May are open to all attendees of the Colloquium.
Please note Strategic Advisory meetings & Working Group meetings are by invitation.
To view the agenda in PDF format please click here Colloquium Agenda