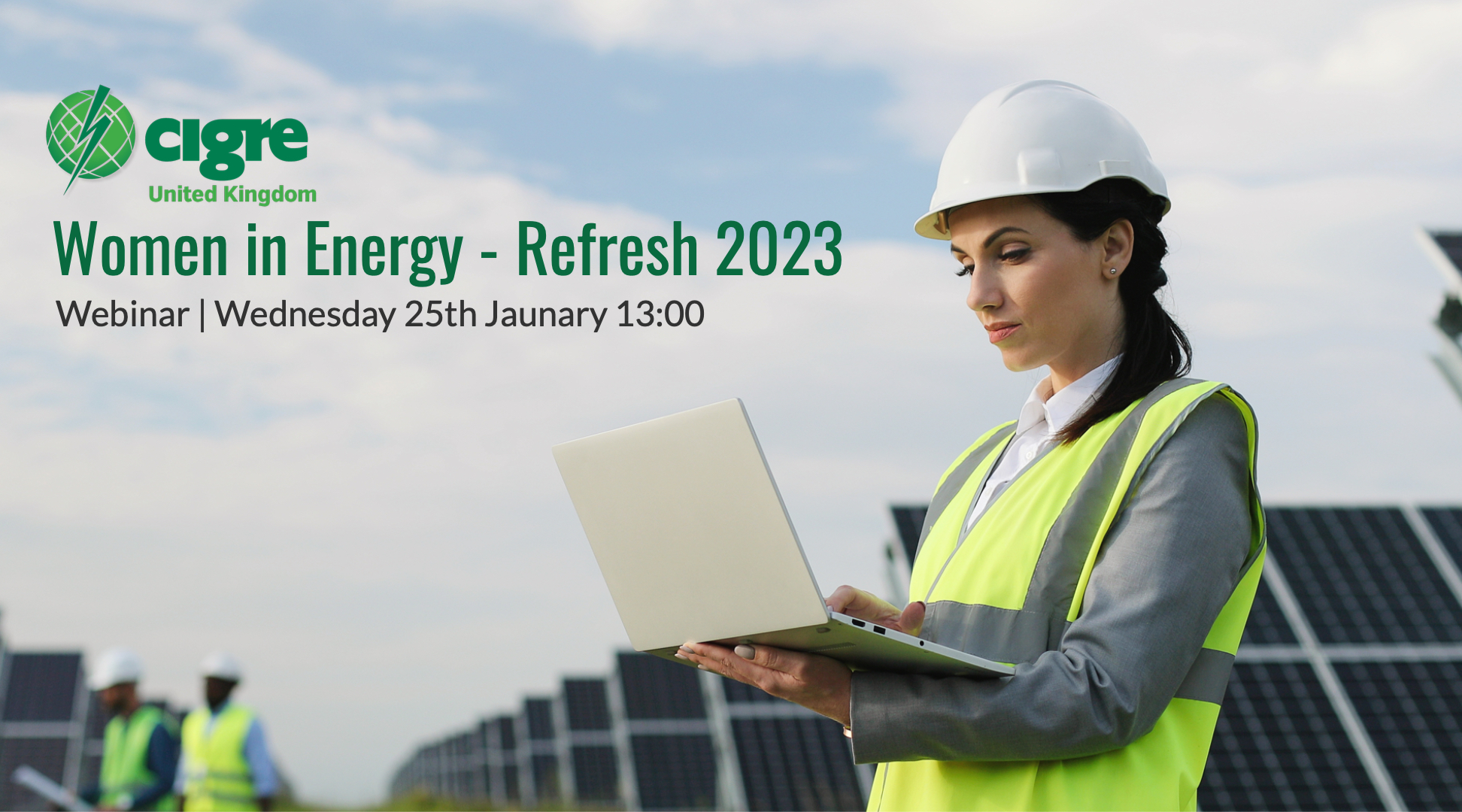 Women in Energy – Refresh 2023
Held Online | Wednesday 25th Jan | 13:00 – 13:40
About this event:
A discussion took place about the refresh of the CIGRE UK Women in Energy activity. An introduction and presentation was made by Biljana Stojkovska (CIGRE UK WiE Chair) and by Mandy Olson (CIGRE USA WiE Chair) who shared activities and experiences to date.  There followed a general discussion by those that joined the webinar on ideas for the future.
The meeting presentations can be found by click on the links below:-
WiE CIGRE UK Presentation_Biljana Stojkovska
CIGRE USA Women in Energy Presentation_Mandy Olson
If you wish to get updates on our Women in Energy activities then join the WiE mailing list by clicking here
Speakers: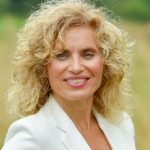 Dr. Biljana Stojkovska is an expert in renewable energy integration with strong technical, commercial, and regulatory acumen in network planning, operation and energy market services. A dynamic leader who has successfully delivered substantial innovative renewable projects within uncertain and challenging technical and commercial environments. Uniquely skilled at taking an innovative concept proposal, through to final delivery of a practical solution. Chartered engineer and Fellow of the IET. Skilled communicator, experienced in presenting at international conferences, collaborating across multiple sectors, stakeholders and government regulatory bodies. Biljana is currently working in bp, where she is leading grid connection and integration aspect for renewable energy across the globe, providing expert advice on commercial, technical and regulatory issues. Also, she is leading, developing and delivering training modules on grid planning and operation, creating community of practice resource for bp engineering. Before joining bp, dr. Biljana Stojkovska spent 10 years in National Grid, where her major achievements were leading the transmission network planning for connection of renewable generation and directing trials on reactive power market from embedded generation. Biljana also led technical development of the new Holistic Network Design (HND) for connection of offshore wind farms in a coordinated manner in UK.
Biljana is a Chartered Engineer and Fellow of the IET. She is a founder and chair of CIGRE UK Women in Energy (WiE) and Vice-chair for CIGRE International WiE.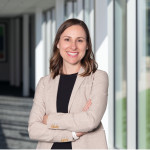 Mandy Olson is the Kansas City Transmission & Distribution Engineering Director at Burns & McDonnell. She is responsible for supporting execution and quality operations within the organization. Mandy has been a longtime member of IEEE PES and CIGRE. She has taken on a number of leadership roles within CIGRE, and in 2023 is supporting as the ELECTRA Editorial Board Chair.
Mandy has a Bachelor of Science degree in Electrical Engineering from the Missouri University of Science & Technology and a Master of Business Administration degree from the University of Missouri – Kansas City.