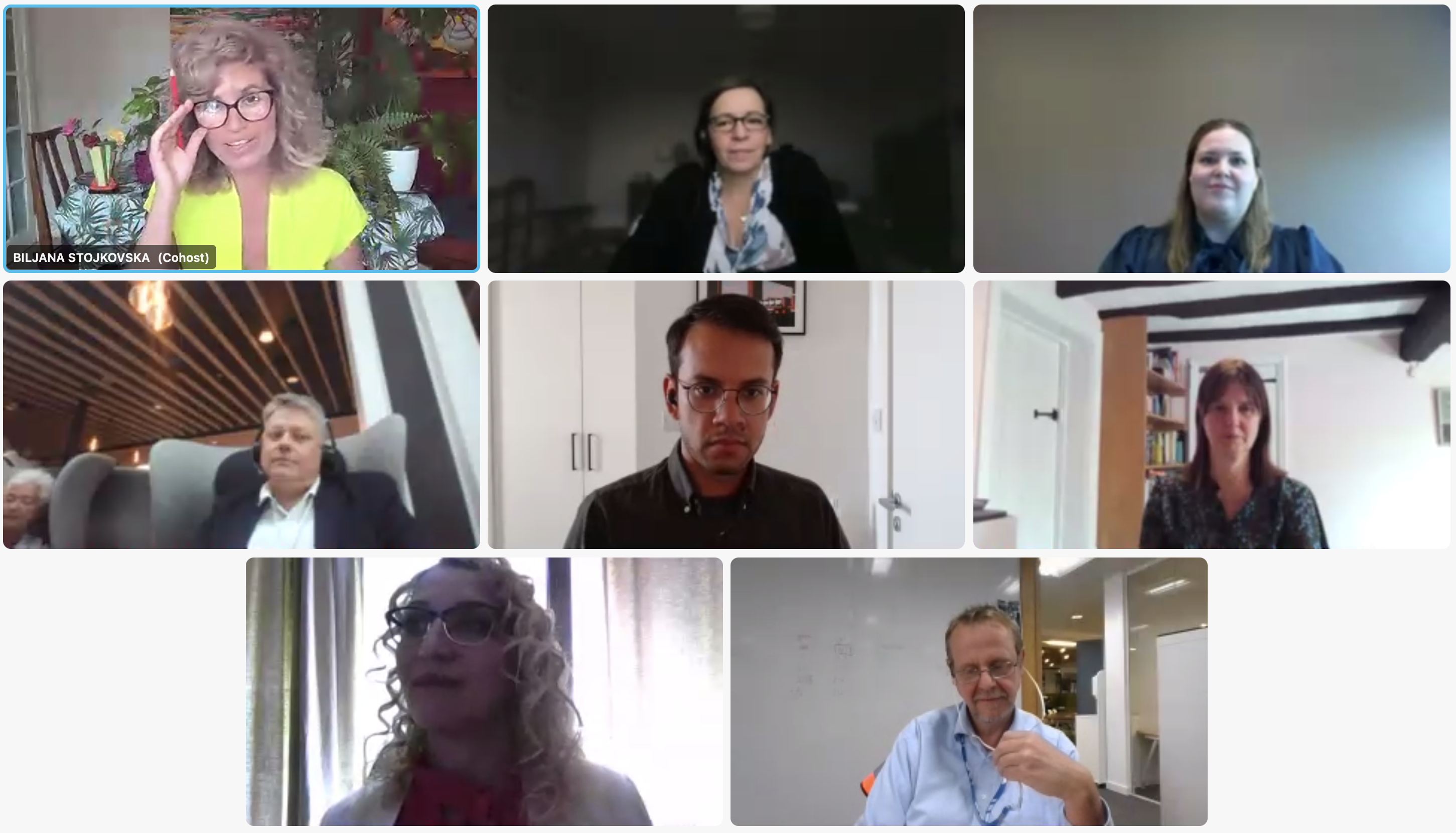 Collaboration in the North Sea Powerhouse (Part 2)
Regulatory Challenges and Opportunities
Video & Selected Presentations
 –
ABOUT THIS EVENT
The development of renewables in the North Sea is critical for accelerating clean transition and boosting energy security for the UK and our European neighbours. Offshore wind in North Sea is set to play a key role to reduce dependence on natural gas and cut carbon emissions.  The UK government plans to increase capacity of offshore wind production to 50 gigawatts by the end of the decade and aims for the economy to produce net-zero emissions by 2050.
This was the second Webinar as part of the sequence Collaboration in the North Sea Powerhouse, "Regulatory challenges and opportunities" organised by CIGRE Women in Energy. Dr. Biljana Stojkovska, CIGRE UK's Women in Energy Chair welcomed partcipants and led the panel discussion.  Mark Waldron, Chair of CIGRE UK, provided his summary for the event and the importance of CIGRE's engagement.
PROGRAM
The keynote speaker Rebecca Barnett, Interim Director Networks from Ofgem put the spotlight on importance of network regulation, anticipatory development onshore in readiness for offshore connections, network delivery pace and recommendations for future frameworks.
Serginio Remmelzwaal, Head of Electricity Interconnection & Future International Projects, from Department for Energy Security and Net Zero (DESNZ) presented the major challenges with delivering new transmission infrastructure and how technology can accelerate the pace of renewable energy development.
Lucy Morton Global Practice Leader, Environment from Mott MacDonald focused on aspects of changing environmental policy and legislation, potential impact and consequences of those on network and offshore wind design, construction and operation.
Amanda May, Group Engineering Policy Manager from National Grid provided insight how current regulations impacts building the network infrastructure and which are the future engineering aspects required to be taken into the consideration
Decarbonising the Power System by 2035- Challenge and opportunity
Guest panellist Runa Andersson Haave Project Offtake Manager from Statkraft, Norway provided an overview on Offshore wind emerging market in Norway and impact of network regulation
Offshore emerging market: Norway and the North Sea
The panel concluded with a presentation from Peter Weinreich-Jensen Managing Director Siemens Energy Denmark, on the World's First Energy Island Concept in North Sea
The World's First Energy Island Concept
The sequence will be continued with the event on Energy Security, organized by the CIGRE Germany on the 10th of October.
=
SPEAKERS
Rebecca Barnett
Rebecca joined Ofgem in 2012 and is currently Director of Networks, responsible for the economic regulation of Great Britain's energy networks and development of RAB based models for new nuclear and CCUS transport and storage. As a Deputy Director she has led Ofgem's work relating to the offshore transmission regime, offshore coordination, delivery of interconnectors, introducing competition to onshore networks, development of new regulatory models for supporting low carbon infrastructure (e.g. nuclear and carbon capture and storage). Last year she also set up our review of the financial resilience and controls of suppliers. Prior to joining Ofgem, Rebecca spent 10 years at Herbert Smith in their energy and infrastructure practice.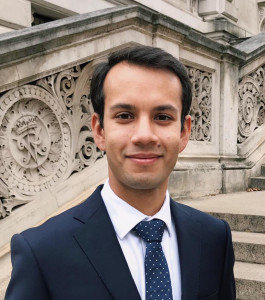 Serginio Remmelzwaal
Serginio is the Head of Electricity Interconnection and Future International Projects at the UK Government's Department for Energy Security and Net Zero. His work currently focusses on policy development and delivery of cross-border electricity projects including electricity interconnectors, multi-purpose interconnectors and transition to a meshed offshore grid in the North Sea. Previously, Serginio has worked on cross-border electricity trade policy which include UK-EU and UK-Norway trade negotiations and market design. Serginio also holds a PhD in geology.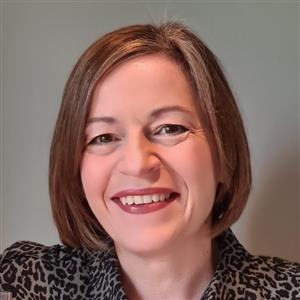 Lucy Morton
Lucy is the Global Practice Leader for Environment at Mott MacDonald, and she provides leadership for over 750 environmental staff globally, with responsibility for creating a strategic direction for development and growth of the practice that responds to client and sector needs globally. She has 30 years experience as an environmental consultant to the energy and infrastructure industry and has led multi-disciplinary environmental teams in projects across the globe, and has worked on major projects in the energy sector. Through her years in market facing roles and more recently as board member of both the Environment Analyst Sustainable Delivery Group and Environmental Industries Commission Advisory Board, Lucy has a deep understanding of the Environment market drivers and factors.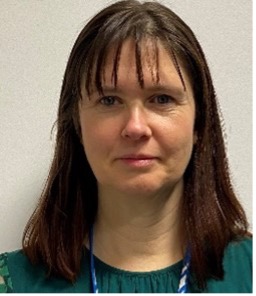 Amanda May
Amanda is a specialist in electricity transmission networks and provides thought leadership on energy transition. She is a chartered engineer who has worked in the energy sector for over 20 years, in a career spanning distribution and transmission. Amanda is currently the Group Engineering Policy Manager with previous leadership positions focused on customer connections, investment, and network design. Amanda is a member of the Institution of Engineering and Technology (IET) Energy Panel and Power Academy Exec committee.
Runa Andersson Haave
Runa Haave Andersson works as Project Offtake Manager in Statkraft, contributing to the development of Statkraft's offshore wind projects in the Nordics. She is also a member of the Board of Lede AS, one of Norway's largest DSOs. Her area of expertise is grid development and grid connection, both offshore and onshore. In her previous role as Senior Regulatory Advisor in Statkraft's Market Division, she was responsible for monitoring developments in the regulation of energy markets in Norway and the EU. She has a Master in of Economic Theory and Econometrics from the University of Oslo, and prior to her time in Statkraft she worked for the Norwegian Energy Regulatory Authority (NVE-RME).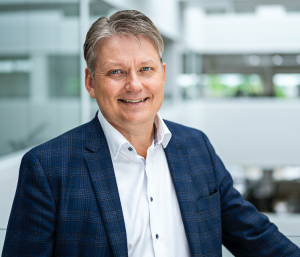 Peter Weinreich-Jensen
Head of business Development at Siemens Energy Western Europe (Belgium, France, Netherland and Switzerland) and Managing Director of Siemens Energy in Denmark. Working with solutions to help making the electric network the backbone of the energy system. Sector coupling between the renevable power generation and the heating secor via large electrical heat pumps and other sectors via large hydrogen electrolyzers.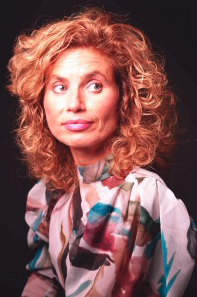 Biljana Stojkovska
Dr. Biljana Stojkovska is an experienced power system engineer with strong technical, business and commercial acumen in network planning, operation and energy market services. A dynamic leader who has successfully delivered substantial projects within uncertain and challenging technical and commercial environments. Uniquely skilled at taking an innovative concept proposal through to final delivery as a practical solution. A skilled communicator, experienced in presenting at international conferences, collaborating with stakeholders across multiple sectors including government regulatory bodies.
Before joining bp, dr. Biljana Stojkovska spent 10 years in National Grid ESO, where her major achievements were leading the transmission network planning for connection of renewable generation, directing one of the most transformational projects called Power Potential in pioneering a whole system approach to connect additional renewable energy in a new regional reactive power market trial. Biljana then led technical development of the new Holistic Network Design (HND) for connection of offshore wind farms in a coordinated manner in UK.
Biljana is a Chartered Engineer and Fellow of the IET. She is a founder and chair of CIGRE UK Women in Energy, section of highly respected international council for large electric systems CIGRE UK.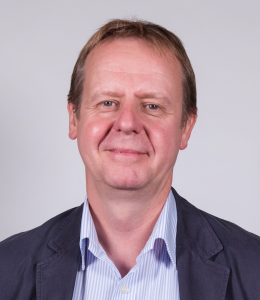 Mark Waldron
Mark Waldron is a graduate in Electrical Engineering who has been employed by National Grid Electricity Transmission (NGET) & its predecessors since 1988. Through his career, he has been involved in many aspects of lifetime management of switchgear and substation equipment, including research and development, specification, assessment, maintenance & monitoring, condition assessment, and end-of-life management. He is presently NGET's Substation Technical Lead (technical authority) responsible for strategic technical direction encompassing technology, policy, standards, specifications, codes and legislation. He presently has a particular interest in the development of alternatives to SF6 for use in HV equipment.
He has been active in CIGRE and IEC for almost 30 years. CIGRE experience and achievements include Chairing Study Committee A3 (High Voltage Equipment), Chairing the Technical Council (TC), membership of the Steering Committee, co-chairing the Joint IEC-CIGRE Co-ordination Group for UHV Standardisation and representing CIGRE on IEC Advisory Committee for Transmission & Distribution (ACTAD) and IEC Standardisation Management Board (SMB). His term of office as TC Chair saw significant progress in CIGRE initiatives such as the Next Generation Network, Women in Engineering and CIGRE's end-to-end approach to power systems. He is an honorary member of CIGRE and in 2020 received the CIGRE medal. He remains active within CIGRE and IEC working groups and is presently the Chair of IEC Sub-Committee 17A, High Voltage Switching Devices.