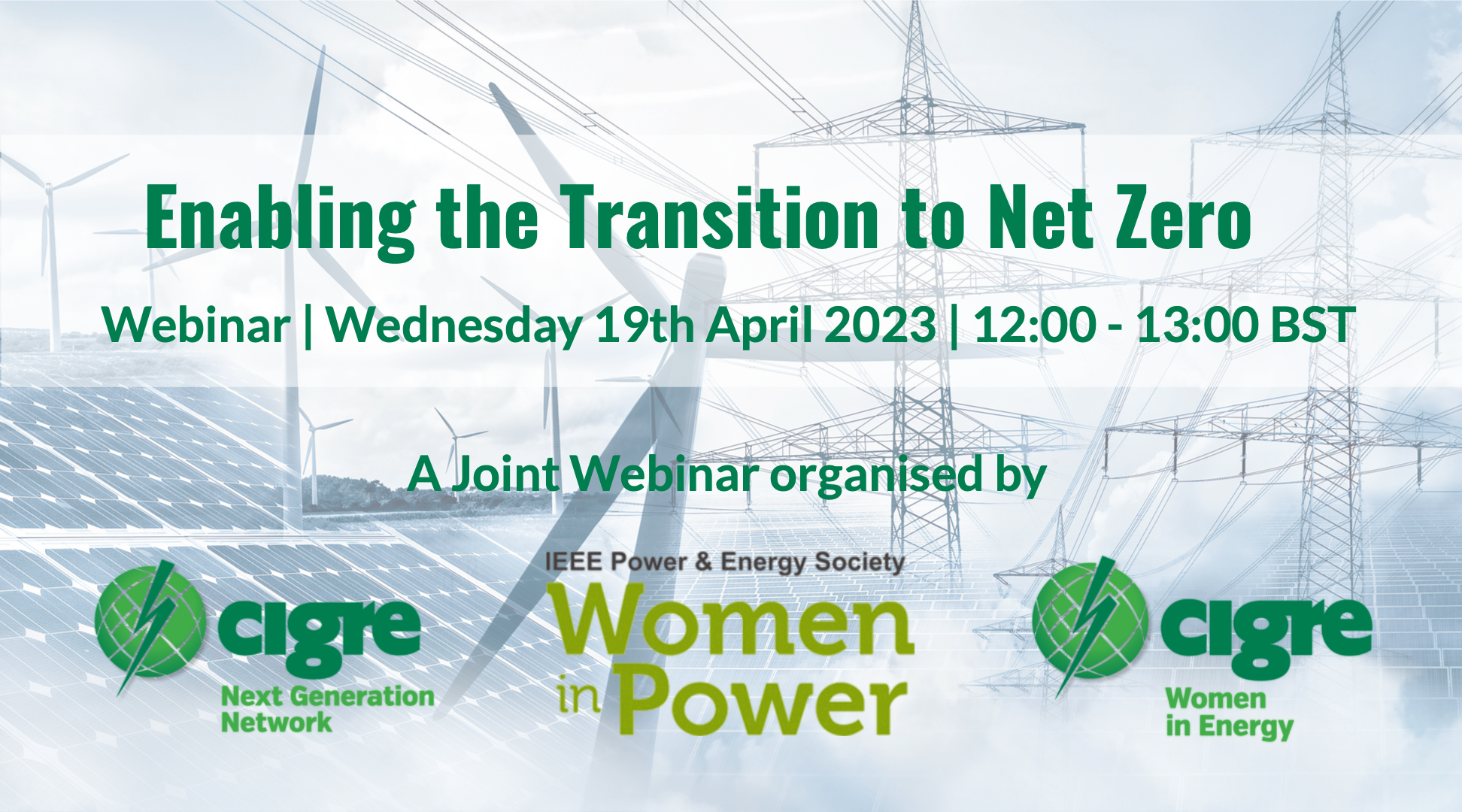 IEEE PES Women in Power UK & Ireland together with CIGRE UK's Next Generation Network & Women in Energy Sections have invited four speakers to present current industrial and academic projects with regards to the Transition to Net Zero. This webinar will be an excellent opportunity to explore the benefits of an industrial/academic collaboration.
A panel will follow discussing associated challenges and opportunities.
Date and Time: 19th April 2023, 12.00 –13:00 (BST)
Platform: Cisco Webex
Agenda:
12.00 – 12.10 (GMT) Welcome & Introduction
12.10 – 12.30 5-minute talks by panelists on Net Zero challenges
12.30 – 12.45 Panel discussion
12.55 – 13.00 Closing remarks
To register for this webinar click on this link:
[/vc_column_text][/vc_column][/vc_row]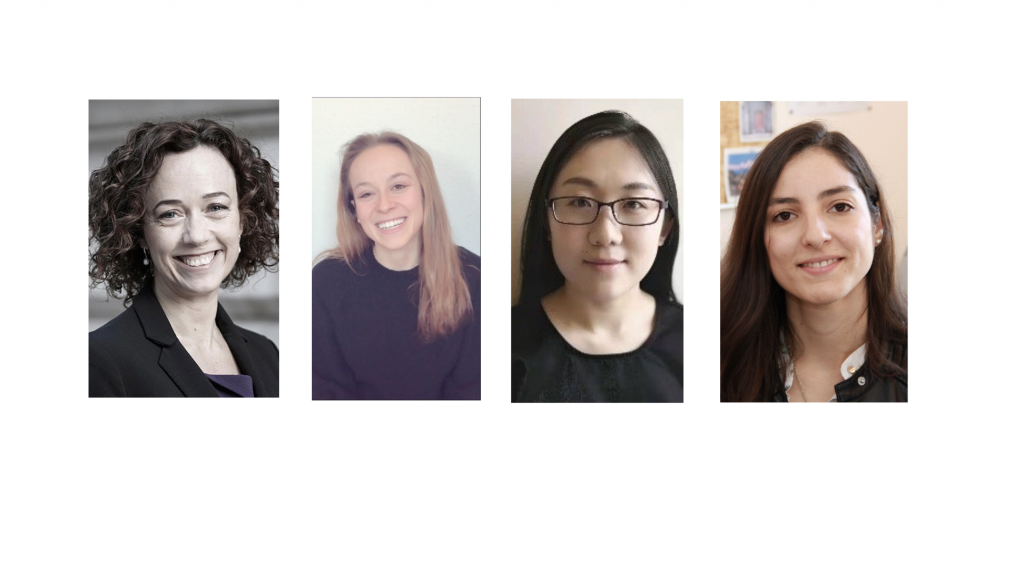 SPEAKERS: INDUSTRY
REGINA FINN
Chair of the Low Carbon Contracts Company and the Electricity Settlement Company.

On the Board of Places for People, a placemaking and regeneration business that aims to deliver sustainable affordable housing, and the Board of Motor Fuel Group, the largest independent forecourt operator in the UK, which is rolling out a nationwide EV charging network to support the de-carbonisation of the transport sector.

Director of Lucerna Partners, a consultancy specialising in public policy, economic regulation and competition and consumer policy.

More than 25 years' experience in utility regulation including as; the first Chief Executive of Ofwat, the economic regulator for the water sector in England and Wales; Commissioner for Energy Regulation in Ireland; Director General of the Office of Utility Regulation for energy, post and telecommunications in Guernsey; and Deputy Director of ComReg, Ireland's first economic regulator for the telecommunications sector.
CECILE GEIER
Lead Research Engineer with strong passion for delivery of innovative solutions to enable the transition to a net zero economy.

Joined EDF Energy Research and Development in September 2021 with an initial experience as an energy professional.

She holds two master's degrees in process engineering and renewable energy technologies.

Throughout her studies and professional background she worked on projects ranging from energy generation, storage, management and markets.

Prior to joining EDF she worked as a Sustainable Energy Consultant at E4tech where she worked with clients active across various industrial sectors.

At EDF she leads on energy flexibility projects within the Zero Carbon Applications team focusing particularly on flexible energy applications.
SPEAKERS: ACADEMIA
WENJUAN SONG
Lecturer in Electrically Powered Aircraft and Operations, James Watt School of Engineering, University of Glasgow, UK.

Leading a group on realizing ideas of zero-emission flights using electric, hydrogen-powered, cryo-electric aircraft.

Her field of expertise and research interests are protection solutions for electrically powered aircraft propulsion system, R&D of high efficiency and low loss superconducting applications for hydrogen powered aircraft and power networks.

Endorsed as "Global Talent" by UK Royal Academy of Engineering in 2021 and she has been featured by COST Action HiScale 19108 in 2022 and by Cold Facts of Cryogenic Society of America in 2022.
ALEJANDRA GIRALDO
Alejandra Giraldo is a postdoctoral researcher at INRAE (France)

Holds a PhD in Economics from the University of Rennes 1 in France.

Her research interests lie generally in the field of environmental economics​, with a focus on optimal design and experimental testing of climate mitigation schemes in the agricultural sector and residential energy consumption​.