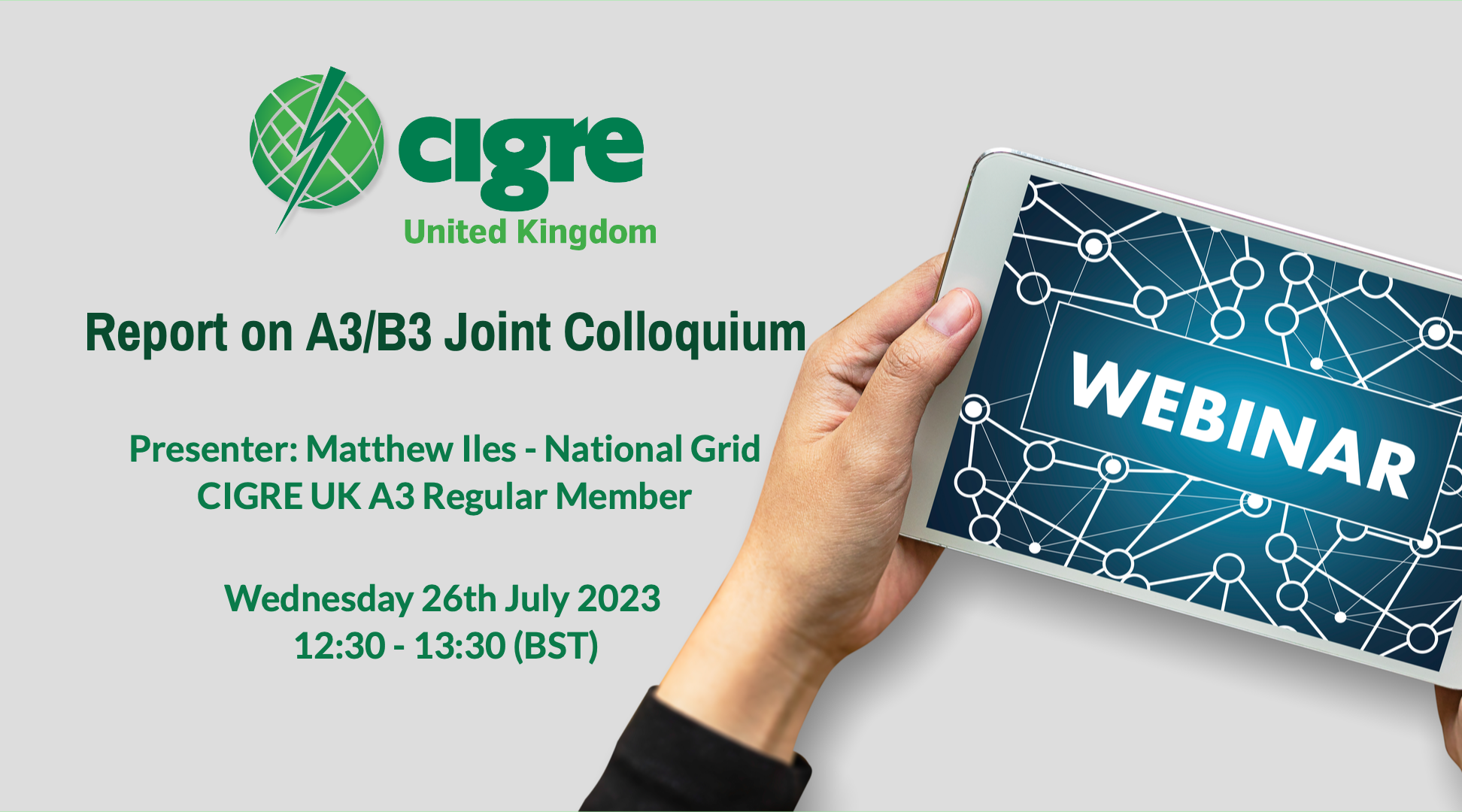 The CIGRE UK National Committee invited CIGRE Study Committees B3 & A3 to hold a joint Colloquium in Birmingham between the 9th and 12th May 2023 at the IET Austin Court.  This Colloquium on the theme of 'The role and impact for T&D Substations and Equipment in delivering a Net Zero Carbon Future' brought together 160 experts and key players in the domain of Transmission & Distribution Substations & Equipment from 24 countries in the electric power industry, including Network Operators, Manufacturers, Engineers, Policy Makers, Regulators and Academics.  The Colloquium was a unique forum to share exciting new research, to raise issues and awareness, to discuss future directions, to show innovative solutions and to network with leading professionals.
Matthew Iles, National Grid and CIGRE UK Regular Member for Study Committee A3, reported on the the Colloquium from Working Group meetings, tutorial programme, Papers submitted and Plenary Panel on SF6 alternatives.
To download the presentation click on this link: Report on Joint A3 & B3 Colloquium 2023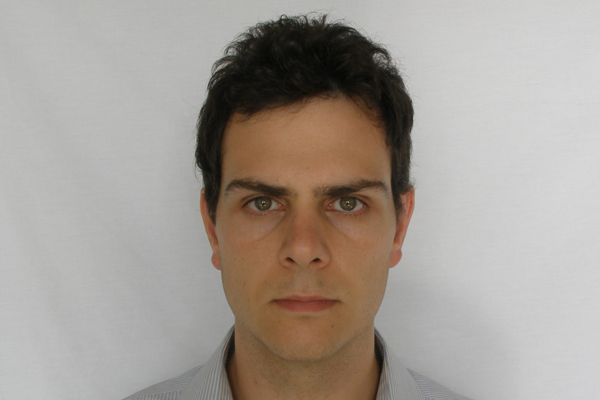 Matthew Iles
After joining National Grid in 2008 on the Foundation Degree scheme Matthew moved into a Policy role where he was responsible for the Type Registration of switchgear at all voltages between 11kV and 400kV.  Responsibilities included circuit breakers, disconnectors, earth switches and surge arresters, both in air-insulated and gas-insulated substation configurations, where he was also responsible for policy, specifications, strategy, and technical guidance, including providing technical input and support for different departments across National Grid.
It was during this role that Matthew joined CIGRE NGN through an interest in colleagues' activities in CIGRE and a desire to become more aware of what was happening in new technologies, as well as using its outputs and publications as part of my work in National Grid.  While updating National Grid specifications on Controlled Switching he developed guidance for use when commissioning new controlled switching installations and was involved in CIGRE WG A3.35 to provide input from a UK perspective on commissioning practice and to contribute to the proposed commissioning guidance section of the Technical Brochure.
In his current role he provides front line support for field staff.  This involves supporting site when issues are identified during routine maintenance activities, supporting incident investigations, determining risk of failures, recommending risk mitigation, developing solutions to equipment design issues and managing equipment modification programs.  Where appropriate Matthew will undertake reviews of maintenance specifications to address failure modes or propose replacement projects where equipment is no longer serviceable.  He also supports National Grids refurbishment centres by developing refurbishment specifications and strategies, providing support and assurance for refurbishment activities and where appropriate signing off for modifications or design changes.  Alongside this Matthew provides technical assurance and guidance as a subject matter expert.
He is currently the UK regular member for A3 and a member of A3.48.