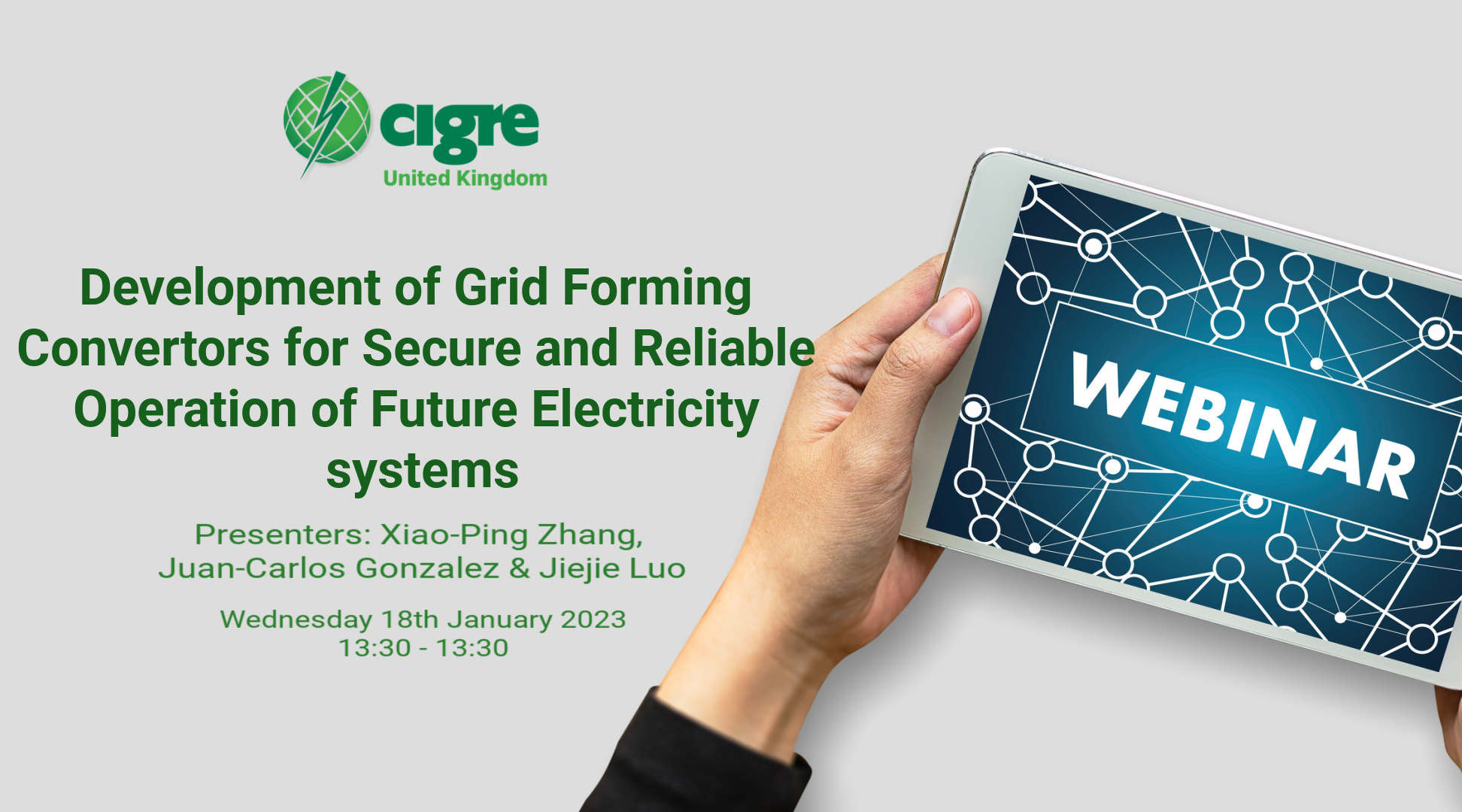 Development of Grid Forming Convertors for Secure and Reliable Operations of Future Electricity systems
Held Online| Wednesday 18th January 2023 | 12:30 – 13:30
 –
About this event:
In this session, Prof. Xiao-Ping Zhang hosted Juan Carlos Gonzales and Jiejie Lou on the topic of Development of Grid Forming Converters for Secure and Reliable Operation of Future Electricity Systems.
Presentation (click on the links below)
Agenda
12:30 Welcome and Introduction – Jianing Li
12:35 Background introduction to JWG and its on-going activities – Xiao-Ping Zhang
12:55 Introduction to CIGRE UK NGN & France NGN – -Sivaraman Kaviya & Nicolas Gadacz
13:00 Juan-Carlos and Jiajie will share their insights in to this JWG, their on-going related technical developments in GFM and/or engagement experience in this JWG as NGN Members
13:25 Q&A
13:30 Close
 –
This Webinar series is kindly sponsored by Burns & McDonnell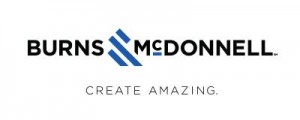 Speakers


Prof. Xiao-Ping Zhang PhD, FIET, FIEEE, CEng Professor/Chair of Electrical Power Systems at the University of Birmingham, UK; Director of Smart Grid, Birmingham Energy Institute; Co-Director of Birmingham Energy Storage Centre sponsored by UK, Head of the Electrical Power & Control Systems Group.

Jiajie Luo is a Software and Control Engineer at Siemens Gamesa Renewable Energy, whose main responsibility is to research, develop and maintain the converter control algorithm and software for wind turbines. He is currently the Vice Chair of CIGRE UK NGN, and also the Secretary of CIGRE UK Technical Committee. Prior to this, he graduated with his PhD in Electrical and Electronic Engineering at the University of Birmingham, with research topic on modelling and control of multi-level converter for offshore wind farm applications.
Juan Carlos GONZALEZ is a research and innovation engineer at the SuperGrid Institute in France, where his main research topics are the modelling of transmission grids with high power electronics integration and the control of HVDC transmission systems aiming at transmission grid stability. Currently, he is also coordinator of the Horizon Europe-funded HVDC-WISE project, which addresses the reliability and resilience of hybrid AC/DC transmission networks. He obtained his PhD in Control Engineering from the University of Paris-Saclay with a thesis on the utilisation of HVDC transmission systems for the stabilisation of surrounding AC grids.
—
—