Technical Webinar Series
Considerations for Development & Integration of HVDC in GB
an Online Technical Webinar
Wednesday 8th July 2020 | 12.30 to 13.30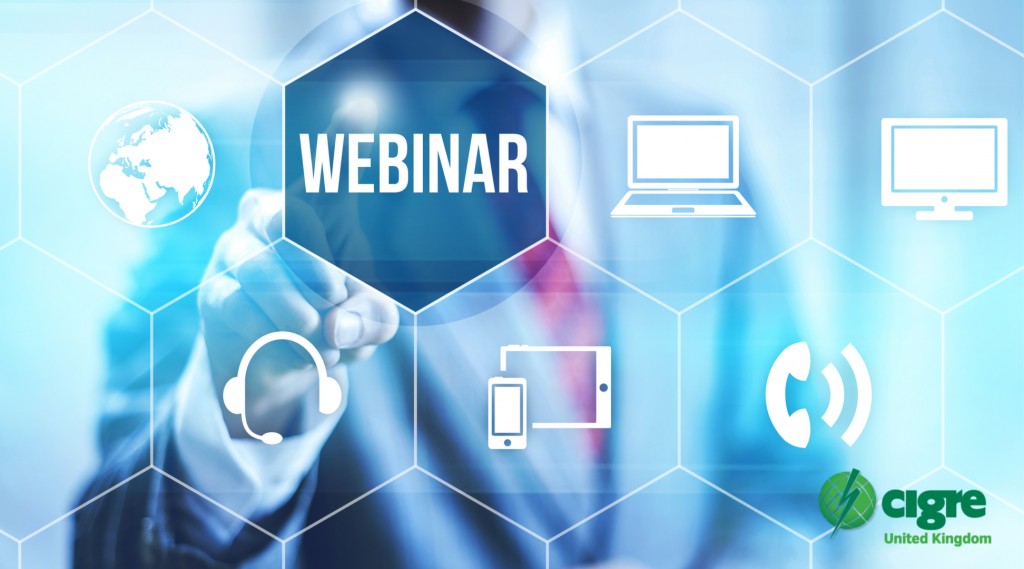 With the increasing numbers of HVDC interconnections, offshore wind connections and transmission bootstraps there are increasing challenges for integration of all these schemes; there is also the potential to optimise the development by taking a whole system view.
This webinar will discuss some of the challenges that will be faced with this development and some of the mitigations that could be explored.
Our speakers are part of the National HVDC Centre, an Ofgem funded simulation and training facility available to support all HVDC schemes. Using state of the art simulators, the Centre models and resolves potential issues in real-time before they impact delivery of projects or the Grid Network. It is part of Scottish & Southern Electricity Networks with collaboration from SPEN, National Grid ET and ESO.
To Register for this event click

Speaker Profiles
Benjamin Marshall – HVDC Technology Manager
As the HVDC Technical Manager, Ben oversees the team of Simulation Engineers undertaking detailed HVDC simulation studies in real-time using vendor-supplied replica hardware, to understand multi-infeed, multi-terminal and multi-vendor HVDC operation and interactions, for real schemes in GB; interpreting the results to gain insights to improve the design and operation of HVDC schemes.
Ben previously has had a long and varied career within National Grid with a broad range of experience, particularly with respect to the analysis of the operation and design of the AC and DC transmission systems. He has developed deep technical skills relating to dynamic stability of power systems and the performance specification of HVDC convertors. Within the ESO, Ben advised on the specification, validation and modelling of new HVDC connections, supporting the compliance connection planning and requirements. He was responsible for providing technical leadership on AC and DC control systems, System Operability, Smart Grids and power system simulation; leading complex power system studies.
Ian Cowan – Lead Simulation Engineer
Ian is an experienced electrical engineer who has worked at the HVDC Centre from its opening in 2017, he brings technical consultancy experience combined with strong management skills to his role as Lead Simulation Engineer at the Centre. Ian is the work package leader for WP9 of the EU PROMOTioN project; leading the work to demonstrate DC Grid protection, assessing protection performance using prototype hardware in the loop real-time testing in RTDS.
Previously, as a Power Systems Consultant for Mott MacDonald, Ian developed extensive experience of power systems analysis, covering steady state, transient, harmonic and protection studies, using various analysis tools including: IPSA, ETAP, PSSE and Digsilent.
Oluwole Daniel Adeuyi – Simulation Engineer
Daniel is a chartered engineer with the UK Engineering Council. He has over seven years' experience in modelling, control and real-time demonstration of electricity networks, gained from working on major research and innovation projects in the UK and Europe. He has successfully organised and delivered knowledge-exchange workshops/trainings on control of multi-terminal high voltage direct current (HVDC) networks to electricity sector professionals in over 10 countries across Africa, Asia, America and Europe. OFTO Workstream. Daniel currently leads the technology working group of OWIC.
Previously Daniel Led Cardiff University's contribution on HVDC-connected wind farms and developed a programmable high-level controller for voltage source converters, using Simulink; as part of the £30 Million EC funded BEST PATHS project. Daniel also organised engagement workshop and led publication of Research Councils UK funded position paper on 'Planning and Operation of the North Seas Supergrid'. He developed an experimental test rig for real-time demonstration of fast frequency support from offshore wind farms connected through multi-infeed HVDC schemes.
This Webinar series is kindly sponsored by Burns & McDonnell