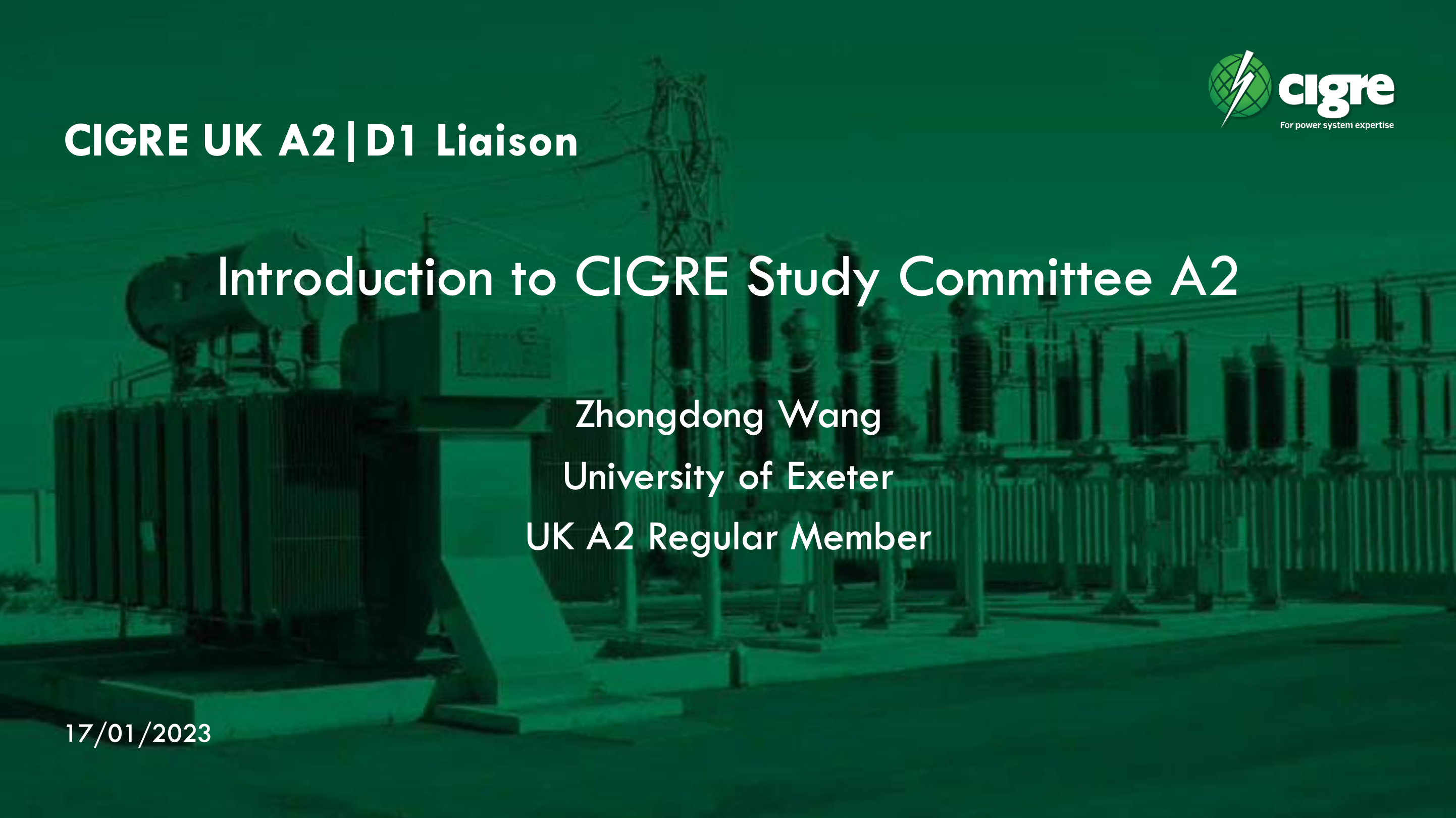 On 17th January the annual CIGRE UK A2/D1 Liaison Meeting took place as a hybrid event at The University of Manchester and online. More than 40 experts in person and more than 20 online, from academia, manufacturers and network operators, joined the event, making it a great success.
The purpose of the meeting was to bring people together in person for the first time for a few years and to provide an overview of the ongoing activities in CIGRE related to Study Committees A2 (Power Transformers & Reactors) led by UK Regular Members, Zhongdong Wang & Elizabeth MacKenzie, and D1 as relating to Transformers (Materials and Emerging Test Techniques) led by UK Regular Member, Thomas Andritsch.
For each of the active Working Groups (WG) in the two Study Committees a brief summary was given from participating UK members. In addition, Technical Brochures published in the last year were highlighted as well as an update to IEC/BSi TC/PEL/14 and TC/GEL/10 activities. For more details on any of these topics, the slides can be downloaded from the link below. Thanks to all of the members who provided updates and participated in the meeting.
Download link: CIGRE A2_D1 Liaison Meeting Presentations
Before the Liaison Meeting, the annual CIGRE UK A2 Technical Panel (TP) meeting took place with members from academia, manufacturers and network operators. The TP is a group of WG members and other experts who seek to guide the CIGRE A2 activities within the UK. A brief overview of activities during the last year was given and the focus was put on the CIGRE Paris Session 2024 in terms of possible contributions in the form of papers from UK members, possibly with some collaboration between participants.
For both meetings it was emphasised that new members from all fields related to Study Committee A2 are always welcome, especially with a background in renewable energy.
The organisation committee of the two events (Zhongdong Wang, Elizabeth MacKenzie, Shengji Tee, Jose Quintana, and Christian Pößniker) would like to say a special thanks to The University of Manchester (Dr Qiang Liu and his team) for providing the rooms as well as food, drinks and facilities, and also to Martin Ansell for his support in managing the online event. Thanks also go to Dr Liu for arranging a tour of the high voltage test laboratory at the university for those who wished to see it.
We are looking forward to meeting you at future events!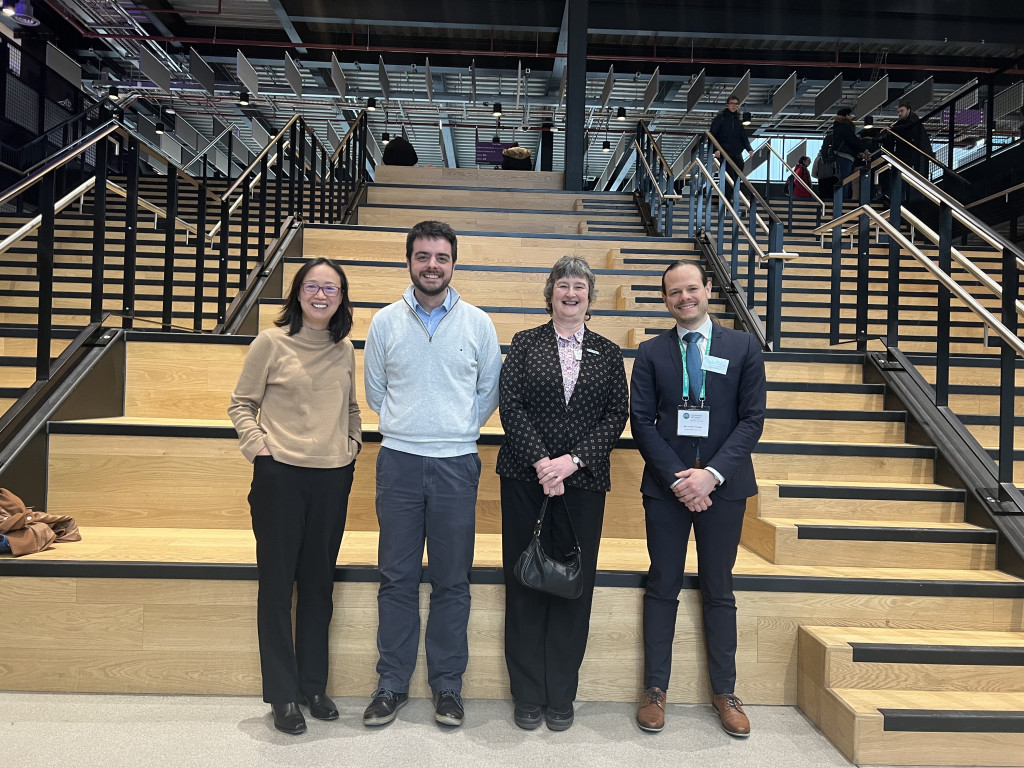 Organisation committee from left to right Zhongdong Wang, Jose Quintana, Elizabeth MacKenzie and Christian Pößniker (Shengji Tee, not in the picture)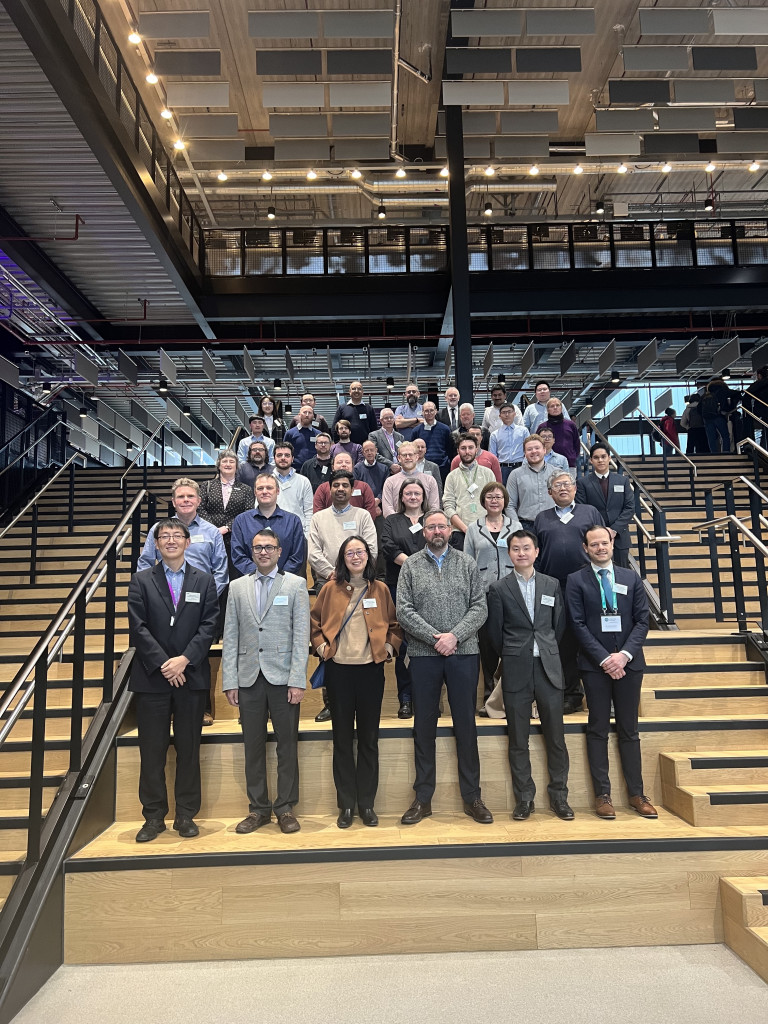 Group photo at The University of Manchester with all participating members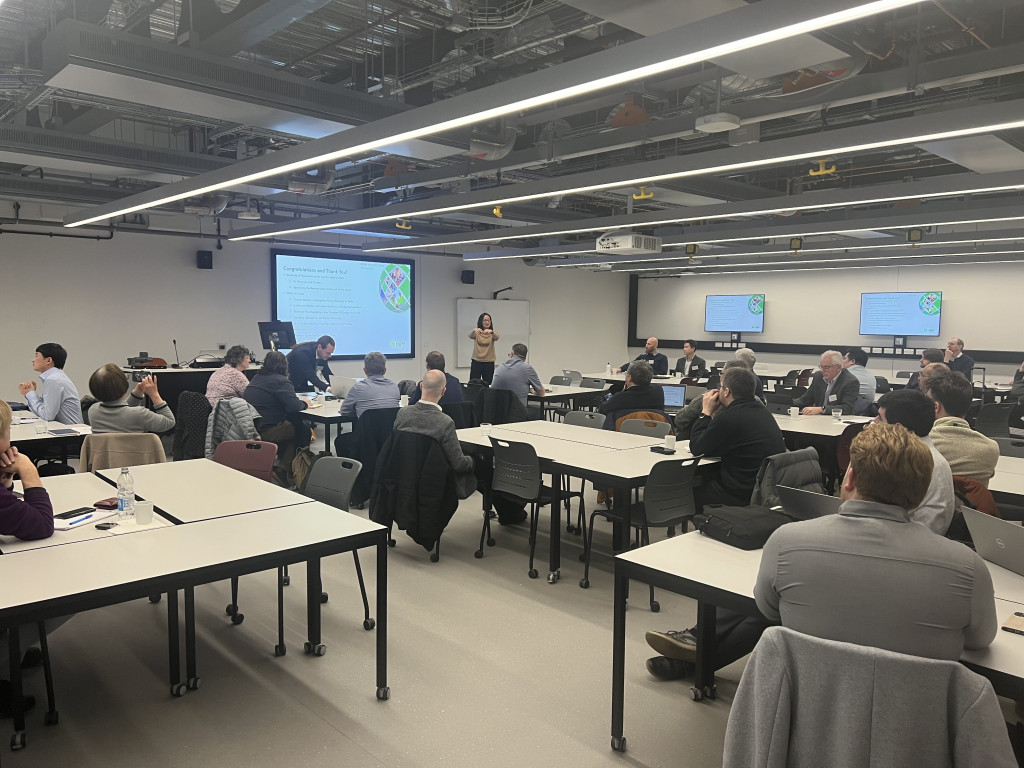 Impression from the Liaison Meeting