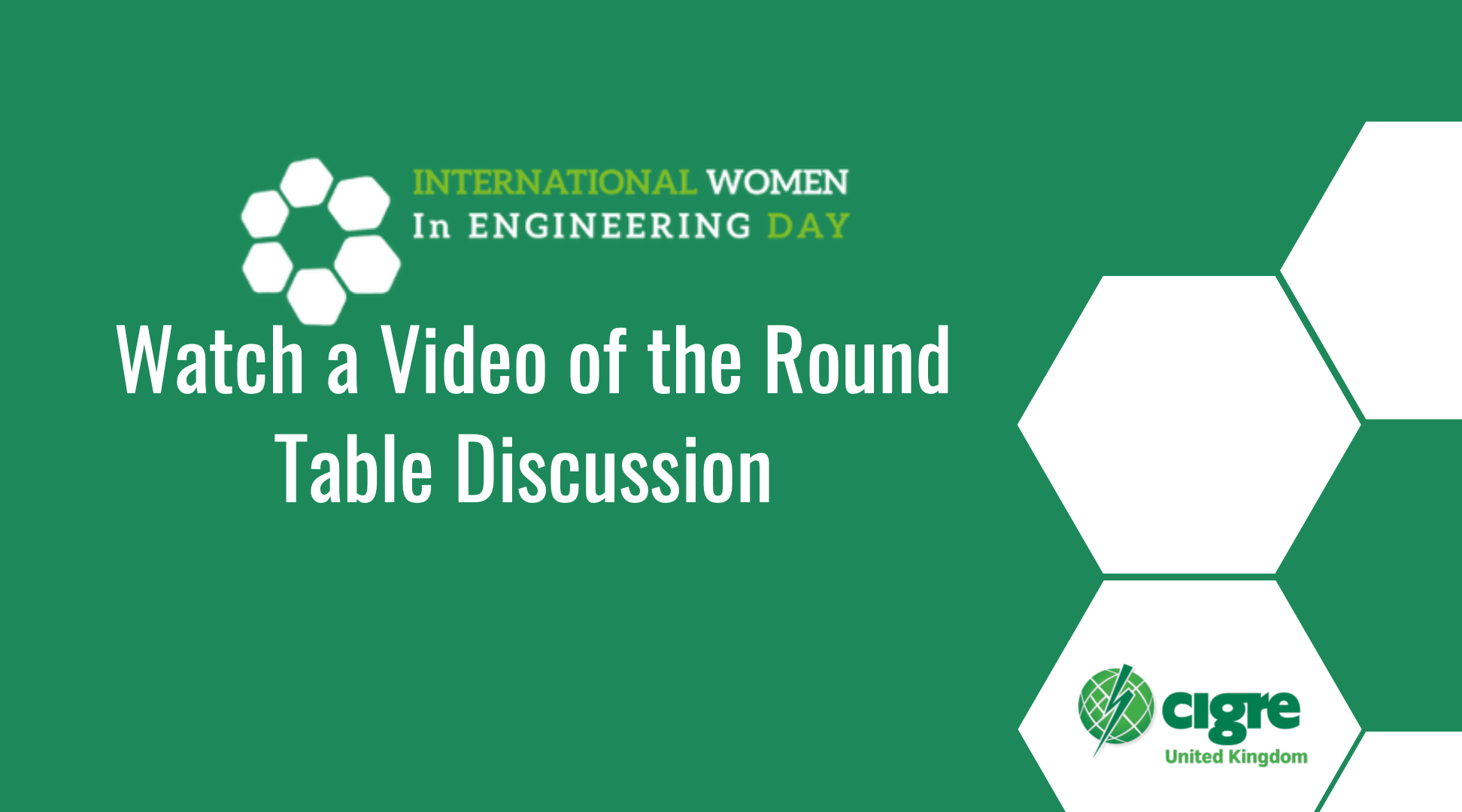 This year, CIGRE UK's Women in Energy marked the "International Women in Engineering Day" by celebrating the amazing work women engineers worldwide are doing.
Our panelists, from industry and academia, exemplify the qualities necessary to reach the higher echelons of the engineering profession. As role models for women aspiring for top roles, they were well qualified to answer the questions on building toward a brighter future.  See a replay of the video below.
Speakers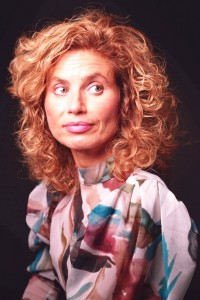 Dr. Biljana Stojkovska is an experienced power system engineer with strong technical, business and commercial acumen in network planning, operation and energy market services. A dynamic leader who has successfully delivered substantial projects within uncertain and challenging technical and commercial environments. Uniquely skilled at taking an innovative concept proposal through to final delivery as a practical solution. A skilled communicator, experienced in presenting at international conferences, collaborating with stakeholders across multiple sectors including government regulatory bodies.
Before joining bp, dr. Biljana Stojkovska spent 10 years in National Grid ESO, where her major achievements were leading the transmission network planning for connection of renewable generation, directing one of the most transformational projects called Power Potential in pioneering a whole system approach to connect additional renewable energy in a new regional reactive power market trial. Biljana then led technical development of the new Holistic Network Design (HND) for connection of offshore wind farms in a coordinated manner in UK.
Biljana is a Chartered Engineer and Fellow of the IET. She is a founder and chair of CIGRE UK Women in Energy, section of highly respected international council for large electric systems CIGRE UK.
–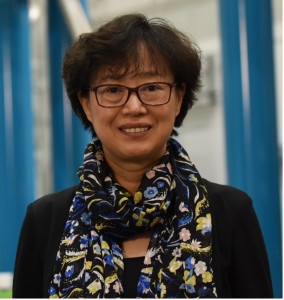 Zhongdong Wang received BSc and MSc degrees from Tsinghua University, China. She then moved to the University of Manchester, and in 1999 was awarded her PhD degree and appointed Lecturer in the Department of Electrical and Electronic Engineering. Ten years later, she was promoted to Professor and in 2016 became Associate Dean for Internationalisation in the Faculty of Science and Engineering, before moving to Exeter University as Pro-Vice-Chancellor and Executive Dean for CEMPS in September 2020.
Professor Wang is internationally recognised in Electrical Power Engineering and her research specialisation is Power Transformers. She established the Manchester transformer research consortium, and has published 70 journal and 150 conference papers. She was recently elected the UK Regular Member for the CIGRE Study Committee on Power Transformers, and is a Fellow of IET and IEEE.
–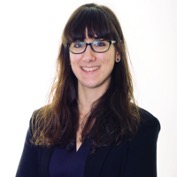 Angeliki Loukatou joined the R&D UK Centre of EDF Energy in June 2020 as a research engineer, and got promoted to lead research engineer in December 2021. She specialises in optimal valuation of energy storage co-located with renewables and long-term electricity price forecasting, with her products being provided to Pivot Power. She also helps the wholesale market optimisation team of EDF Energy UK regarding workflow automation of their forecasting tools. Previously, she was working as a Modelling Analyst at Energy Systems Catapult, with main projects in energy storage, power system economics and second-life batteries. She also holds a PhD in battery storage, which was completed in the Centre for Doctoral Training in Power Networks of The University of Manchester (UoM). Angeliki has a strong interest in inclusion and diversity matters, as well as good coding and data practices. Currently, she is the chair of the IEEE PES UK&I Women in Power Network, the project manager of Cigre's Women Network, the digital lead of EDF Women's Network and she also serves as a data science instructor at SisterAnalyst.
–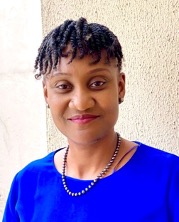 Onyeche Tifase is an experienced engineering professional with extensive experience in the energy, engineering and consulting industries. She graduated with a degree in Electrical & Electronics Engineering from the University of Nottingham and completed her Masters degree in Electrical Engineering from the University of Cambridge.
She started her career with Siemens in 2001 as an Electrical Engineer in the Power Distribution Division of Siemens Plc UK and thereafter progressed up the ranks taking up other key roles in Siemens Germany and Siemens USA. Onyeche worked with Accenture Nigeria from 2006 in the area of management consulting and in 2009 returned to Siemens as Deputy General Manager, Medium Voltage & Transformers for Siemens Ltd. Nigeria.
Onyeche's career path and achievements over the years led her to becoming the first Nigerian Managing Director/ Chief Executive Officer of Siemens Ltd. Nigeria from November 1, 2014, She led the company successfully for 6 years until October 31, 2020 and during this time was instrumental in developing the Nigerian Electrification roadmap/ Presidential Power Initiative for setting the country on a path of sustainable transformation of its power sector. Onyeche served as a Director on the Board of the Nigeria Economic Summit Group (NESG) and was appointed Vice Chairman from 2018 to 2021. She was also President of the Nigeria Chamber of Commerce (NGCC) from 2019 to 2021.
Onyeche was appointed as Vice President Strategy, Technology & Innovation for the Siemens Energy Industrial Applications Division on April 01, 2020 and is currently based in Munich, Germany. She is happily married with three children and participates actively in key programs focused on the mentoring and development of youth and local content development.
–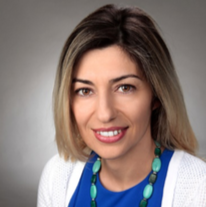 Anastasia Vaia is the Vice President of Engineering Scaleup for bp and is responsible to deploy engineering solutions in support of bp's ambition towards a transition to a low carbon energy world and to digitally transform bp's engineering.
Prior to this role Anastasia has held several leadership roles
in bp's chemicals technology leadership team and was
responsible to improve the competitiveness of bp's
chemicals assets. She has also served as chief of staff to the chief operating officer of bp's global chemicals business. Prior to that Anastasia has had several roles in the Aromatics Commercial team and led a specialty chemicals global business.
Anastasia began her career with bp in 2003 in Chicago, IL after she earned her PhD in Chemical Engineering from the University of Illinois at Urbana Champaign. She chose optimisation as the subject for her PhD thesis, setting a theme which has continued throughout her career with bp.
Anastasia is a member of Technology Advisory Council for National Grid ESO, a member of the Executive Board of the ORE Catapult for Floating Wind and a member of the Industrial Advisory Board to the University of Illinois at Chicago, Chemical Engineering Department.
Anastasia is Greek-American and has lived is Greece, USA and most recently in the UK with her husband and two daughters.