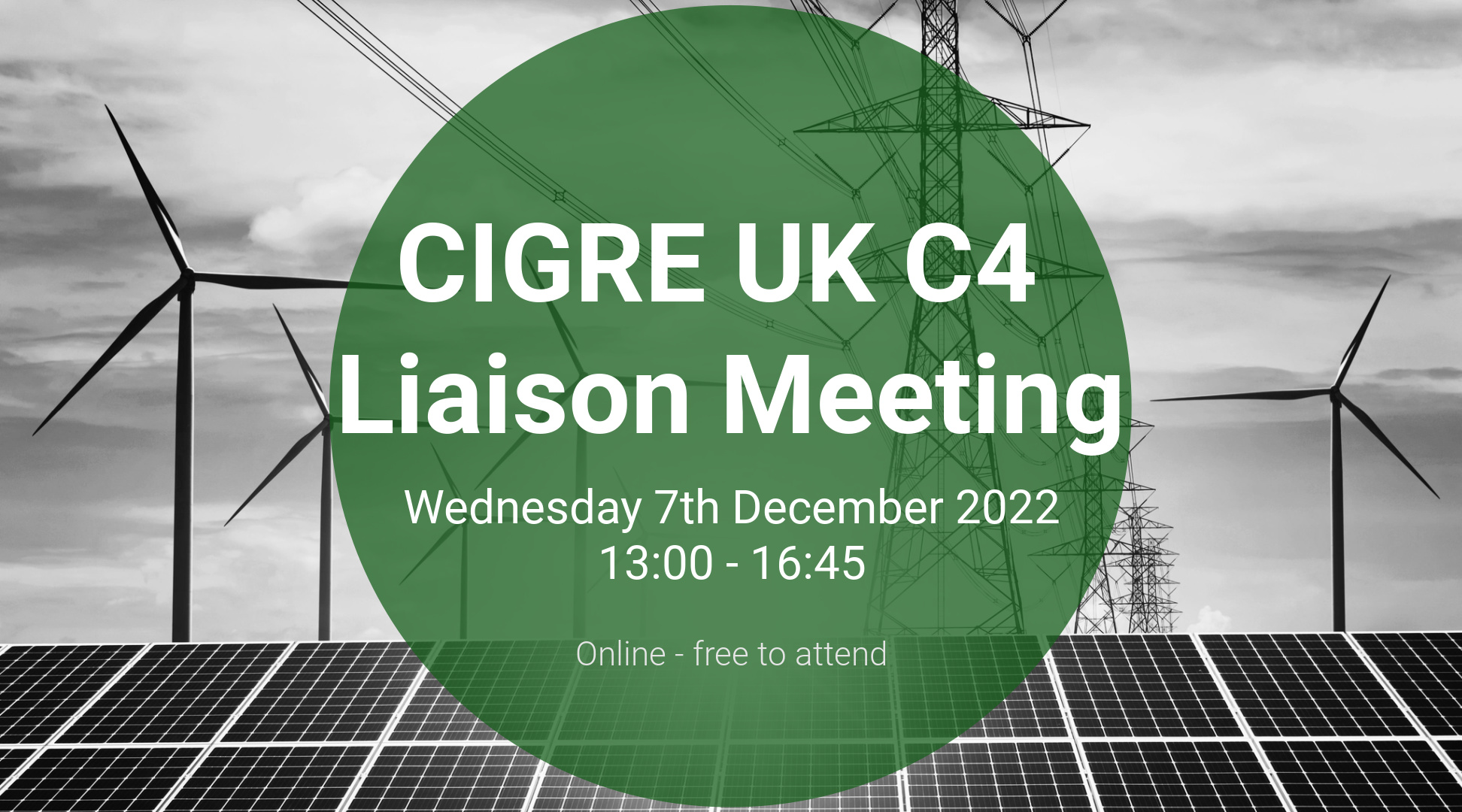 The purpose of this Technical Event that will be held in conjunction with the SC C4 Liaison Meeting is to bring together experts from industry and academia to present issues of the transforming power systems and discuss developments in modelling methods and study tools for further analysis.
The SC C4 Liaison Meeting aims to provide a high-level overview of the ongoing activities in CIGRE related to SC C4 (Power System Technical Performance) led by UK Regular Member, Spyros Karamitsos. Technical Brochures published in the last year will be highlighted, along with a status update on the active SC C4 Working Groups where the UK has an interest. You will also hear about the latest work items approved by the C4 Study Committee during the CIGRE 2022 Paris Session and possible work items that could be proposed in the future.
C4 Study Committee Mission, Technology & Scope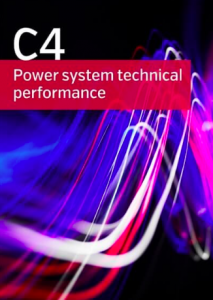 The mission of Study Committee C4 is to facilitate and promote the progress of engineering and the international exchange of information and knowledge in the field of System Technical Performance. To add value to this information and knowledge by means of synthesising state-of-the-art practices and developing recommendations.
Within its technical field of activity, Study Committee C4 deals with methods and tools for analysis related to power systems, with particular reference to dynamic and transient conditions and the interaction between the power system and its apparatus/subsystems (including external causes of stress and other installations). Specific issues related to the design and manufacturing of components and apparatus are not in the scopes of SC C4, as well as those specifically related to planning, operation and control, apart from those cases in which a component, apparatus, or subsystem behaviour depends on, or significantly interacts with, the performance of the nearby power system.
–
Within this framework, specific areas of attention include:
Power Quality Performance: Continuity of end-to-end electric power supply and voltage waveform quality (magnitude, frequency, symmetry). Analysis covers emission assessments from disturbing installations, measurement and simulation methods, identification of quality indices, monitoring techniques, immunity of sensitive installations, and mitigation techniques taking into account a co-ordinated approach across all voltage levels.
Electromagnetic Compatibility (EMC): High-frequency disturbances on the end-to-end electricity supply and all disturbances (HF or LF) reaching equipment other than through the electricity supply. Studies include measurement and simulation methods. Health effects related to low frequency EMF are however excluded.
Power System Dynamics: Development of advanced tools and new analytical techniques for assessment of power system dynamic/transient performance, security, design of controls and modelling of existing and new equipment, real-time stability evaluation and control.
Lightning: Analysis of lightning characteristics and interactions of lightning with electric power systems and equipment, including protection in MV and LV networks against lightning, and their standardisation.
Insulation Co-ordination: Methods and tools for insulation co-ordination and electro-magnetic transient analysis in electric power systems and equipment, contributing to optimisation of their cost and reliability.
Attending the Meeting
Simply register from this page, and you will be sent an email confirmation that will include the details of the CISCO WebEx login. Please keep this safe as you will need this on the day of the meeting.

 AGENDA

13:00 – Welcome from the UK Regular Member & Introductionto SC C4. Brief Overview of SC C4 Works and Updates, incl Paris Session 2022 | Dr Spyros Karamitsos, Grid Compliance and System Studies Manager at Scottish Power / Iberdrola (SPR/IBR) CIGRE SC C4 Elected Regular Member for the UK
13:15 – Works of the CIGRE JWG C4/B4.52 "Guidelines for Sub-synchronous Oscillation Studies in Power Electronics Dominated Power Systems | Dr Afshin Pashaei, Power Quality & Dynamic Performance Manager at National Grid UK Member of the CIGRE WG C4/B4.52
13:30 – Work of the CIGRE WG C4.56 and the Resuted Technical Brochure TB 881(2002): Electromagnetic Transient Simulation Models for Large-Scale System Impact Studies in Power Systems Having a High Prenetration of Inverter-Connected Generation | Sridhar Sahukari, Senior Lead Power Systems Specialist at Ørsted, UK Member of the CIGRE WG C4.56
14:00 – Q&A Coffee Break
14:15 – Innovation Projects and Tools for Accelerating the Power Systems Transformation Towards Renewable Energy | Ben Marshall, HVDC Technology Manager at The National HVDC Centre, UK Member of the CIGRE WG B4.81
14:45 – Practical Transition into Wider EMT Modelling: "Example of Large-Scale Great Britain Network with High Penetration of IBRs" |Dr Dharshana Muthumuni, Managing Director at Manitoba HVDC Research Centre & Dr Yousef Pipelzadeh, Director of European Operations at Manitoba Hydro International (MHI)
15:15 – Q&A Coffee Break
15:30 – Overview of TB 851 (2021): "Impact of High Penetration of IBR on Systems Inertia of Networs" NG ESO NIA Project: "A Probabilistic Approach to Stability Analysis for Boundary Transfer Capability Assessment" | Dr Diptargha Chakravorty, Principal Consultant at TNEI, UK Member of the CIGRE JWG C2/C4.41
16:00 – Works of the CIGRE WG C4.64: "Application of Real-Time Digital Simulation in Power Systems" CIGRE 2022 PARIS SESSION PAPERS SC C4-PS3-10205: "Real Time Simulation and Demonstration of Black Start on Transmission Networs using Embedded Synchronous Generators". | Bharath Ponnalagan, Offshore Wind HVDC Engineering Manager at Energie Baden-Württemberg AG (EnBW), UK Member at the CIGRE WG C4.64
16:30 – Q&A Closing remarks
16:45 – Close
–
Regular Member: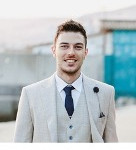 Dr Spyros Karamitsos (MEng, MSc, PhD) is a Lead Grid Compliance and System Studies Manager at Scottish Power – Iberdrola Renewables, responsible for the Power System Studies, Electrical Performance and Grid Code Compliance of the East Anglia Hub Offshore Wind Complex (EAH ~3.1GW). In addition, he is the Innovation Lead of SPR's Electrical Department and the Elected Regular Member of the CIGRE UK Study Committee C4 – Power System Technical Performance. Spyros holds an M.Eng. degree in Electrical and Computer Engineering from the Aristotle University of Thessaloniki, an M.Sc. degree in Electrical Engineering for Sustainable and Renewable Energy from the University of Nottingham, and a PhD degree in Electronic and Electrical Engineering from the University of Strathclyde. He has over ten years of professional experience in power systems research and energy industry; previously working as Senior HVDC Engineer at SPR, and before as Power Systems Engineer | Consultant at HVDC TECH and as Industrial-Researcher at the University of Strathclyde; he has specialised in HVDC Inter-Connections, and integration of renewable energy systems to the grid. He has led engineering teams in high-profile projects and has a track record of leading research and technology feasibility projects for developers, network operators and equipment manufacturers. He has been a member of several Technical Working Groups (TWGs), authored scientific papers and technical reports on electrical energy and power system applications, and has been contributing to organisations like CIGRE, IEEE, IET and the Carbon Trust.
Speakers: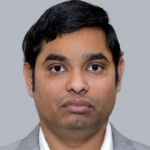 Sridhar Sahukari received the M.Sc degree in Power and Energy System from National Institute of Technology, Surathkal, India in 2005. Since graduation, he has been working in electricity industry in various technical capacities. He was with National Grid UK (2005-2008), Vestas Wind Systems (2008-2013), and with Orsted Power UK Ltd since 2013. Currently he is working as Senior Lead Specialist in the Electrical System Design and Grid Integration department of Orsted. His areas of interest are grid integration of large-scale offshore wind farms, power system stability, interoperability issues in the grid with high renewable penetration.
–

Benjamin Marshall – HVDC Technology Manager. As the HVDC Technical Manager, Ben oversees the team of Simulation Engineers undertaking detailed HVDC simulation studies in real-time using vendor-supplied replica hardware, to understand multi-infeed, multi-terminal and multi-vendor HVDC operation and interactions, for real schemes in GB; interpreting the results to gain insights to improve the design and operation of HVDC schemes. Ben previously has had a 23 year long and varied career within National Grid with a broad range of experience, particularly with respect to the analysis of the operation and design of the AC and DC transmission systems. He has experience in both offline and realtime EMT simulation and in modelling of convertors across battery, solar wind and HVDC systems, He has developed deep technical skills relating to dynamic stability of power systems and the performance specification of HVDC convertors. Within the ESO, Ben advised on the specification, validation and modelling of new HVDC connections, supporting the compliance connection planning and requirements and provided technical leadership on AC and DC control systems, System Operability, Smart Grids and power system simulation, leading complex power system studies.
–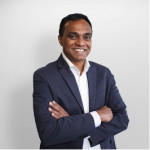 Dr. Dharshana Muthumuni is the Managing Director of the Power System Technology Centre (PTC), a division of Manitoba Hydro International. He has over 25 years of experience in engineering studies using a variety of simulation products, including PSCAD™ and PSS/E. His expertise is regularly sought out by clients around the world for his strong and wide-ranging technical knowledge on power system behavior, model development, and simulation studies. He has led the technical team to solve challenging problems, including HVDC and generation interconnections, wind integration into weak grids, FACTS based solutions, SSR screening techniques, and power quality and harmonics. Dharshana has worked extensively and closely with equipment vendors to develop simulation models and techniques to address difficult interconnection problems. He has developed many customized models and simulations techniques for specific studies, including working closely with equipment vendors to address their simulation study requirements. In addition to his engineering study experience, Dharshana has been a key developer of the PSCAD simulation tool and has conducted training workshops on a variety of power system topics for our global clients. In his current position, Dharshana is responsible for overseeing the development and deployment of all MHI products and services including PSCAD™, HVDC Line Fault Locator System, Engineering Consulting, Training, and Research & Development. Dharshana has traveled to several countries around the world to meet with Clients and execute projects.
–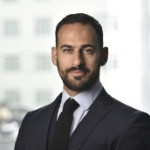 Dr Yousef Pipelzadeh joined Manitoba Hydro International (MHI) in 2016 and is responsible for heading the business operation of MHI in the U.K and Europe. In 2012, he completed his PhD degree in Power Systems at Imperial College, publishing over 10 top-tier papers and awarded with a Research Fellowship position till 2015. During that time, he was lead consultant on numerous projects through Imperial Consultants, and also spent several months at National Grid (UK), State Grid (China) and MHI (Canada) offices. He is recognised and nominated by the British Standard Institute as a U.K. Principle Expert and is an active member with CENELEC developing the guidelines and standards on 'System Aspects of HVDC grids'. He is an expert member of IEC and contributor on SC 8A 'Grid Integration of Renewable Energy Generation'. Dr Pipelzadeh has given over 30 talks at international events across Asia, Africa, North America, Middle East and Europe. He has been an invited speaker to talk on energy investment at the European Bank, London, U.K in the presence of 6 prime ministers from the Western Balkans; Energy Systems at the CMF in Vienna, and on Battery Storage at the African Energy Forum & European Utility Week. To date, he has published numerous technical reports, over 25 publications in IEEE, IET and CIGRE and contributing to the European standards.
–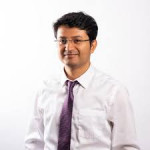 Dr Diptargha Chakravorty is a Principal Consultant with TNEI and leads the Network and Innovation team in Manchester. He is an electrical engineer with over 10 years of experience in the power industry. He is a technical lead in several innovation projects in the UK, working closely with National Grid and UK Distribution Network Operators. He is passionate about supporting the industry in the energy transition. To contribute to this change, he maintains active collaboration with several universities and participates in international working groups such as the Cigre, International Smart Grid Actions Network, The Global Power System Transformation Consortium etc.
–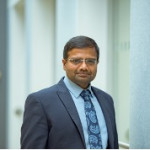 Bharath Ponnalagan is a chartered electrical engineer with 15 plus years of experience in the transmission sector. He holds a bachelor's degree in Electrical engineering from Anna University, India and is currently pursuing MBA form Warwick Business School, UK. He has worked with EPC contractors, Manufacturers, Transmission Owners, Consultants and developers in HVDC and HVAC projects. Currently, he is working as HVDC Engineering manager for EnBW, leading the HVDC scope of work. He has in-depth knowledge in Power system studies, Control & Protection, and Conceptual design of HVDC transmission systems. His current areas of interest are coordinated integration of Offshore windfarms to power grid and regulatory / financial aspects of offshore wind and new energy business in the UK.
–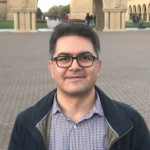 Dr Afshin Pashaei, Power Quality & Dynamic Performance Manager at National Grid, UK Member of the CIGRE WG C4/B4.52
–
–
–
–
–