Clean Technologies Event
Online by Zoom, 25th June 2020
"Clean Technologies", kindly sponsored by BakerHicks, was the second event of the Zero Carbon 2020 series organised by the CIGRE UK Women's Network (CUKWN). This was the first CIGRE UK Women's Network fully online and interactive event, combining technical, soft skills and networking sessions which is a format of CUKWN 2020 events.
Around 60 delegates joined the event which was opened by Biljana Stojkovska, Technical Manager Offshore Coordination at National Grid ESO and Chair of CIGRE UK Women's Network and facilitated by our Master of Ceremonies, Robert Kahn, CEO of LeaderLike You!, who is also delivering the soft skills workshops for all our 2020 events.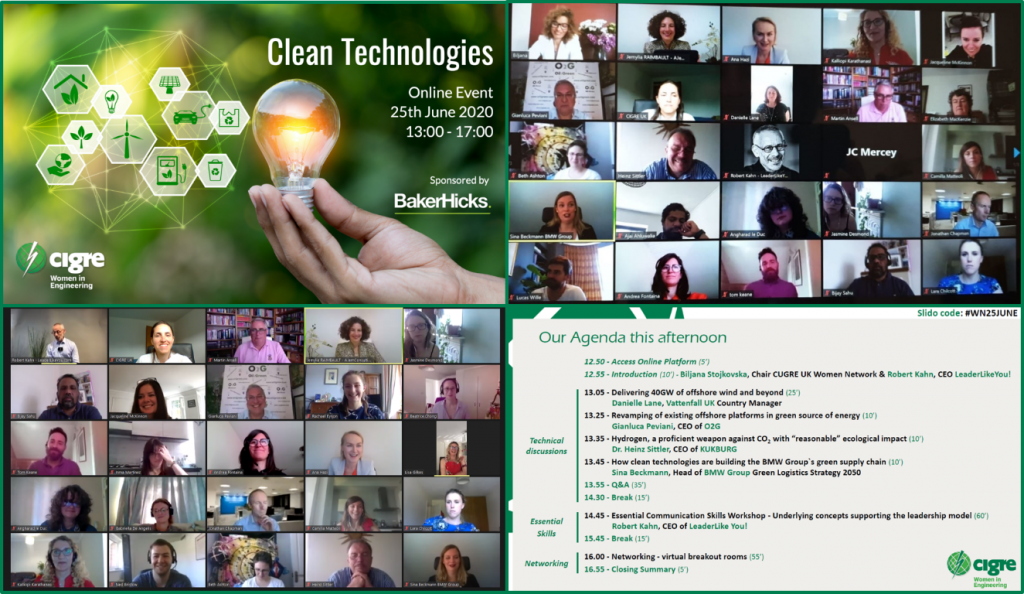 The first session was a technical session focused on clean technologies and the impact of the current pandemic both on the present and the future of the clean energy sector. Our main speaker, Danielle Lane, Vattenfall UK Country Manager, presented challenges and opportunities of offshore wind development and technical considerations in delivering offshore wind. She also discussed how site selection can play an important role in the cost of energy coming from offshore wind and how innovation is driving new opportunities. Our panelists detailed some existing and new forms of clean technologies. Gianluca Peviani, CEO of O2G, presented a new form of investment in renewable energy for oil companies, how non-performing offshore oil platforms can be modified into powerful hydroelectric power plant. Dr. Heinz Sittler, CEO of Kukburg, discussed how hydrogen can soften the imbalances between electricity production and consumption and gave a better understanding of the market trends and business potentials. Sina Beckmann, Head of BMW Group Green Logistics Strategy 2050, presented how existing high-carbon automotive supply chains could be transformed to low-carbon automotive supply chains by enabling, testing and scaling clean technologies and processes.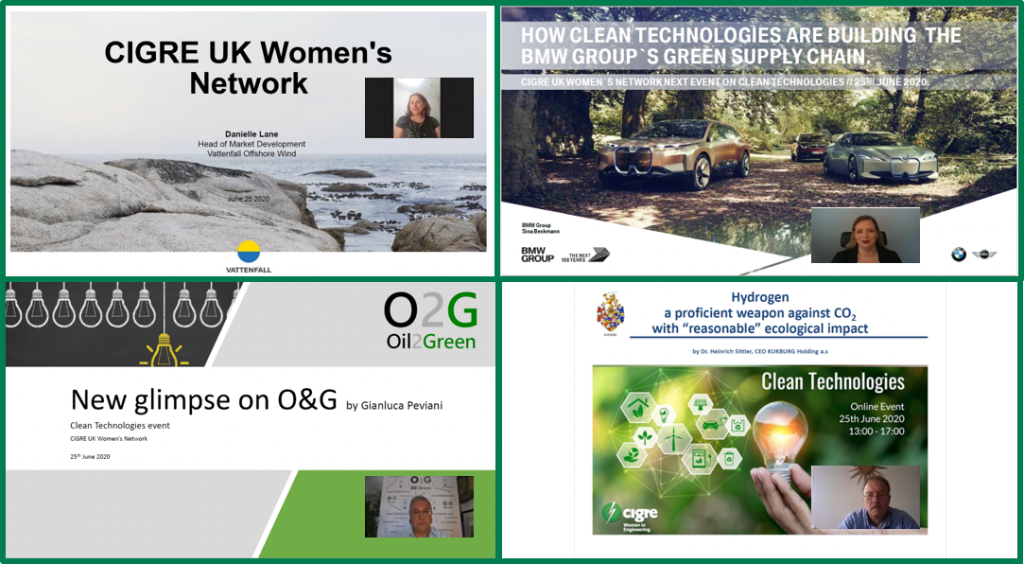 This session included Slido Q&A which prompted lots of interesting and challenging questions to our main speaker and panelists, ranging from the environmental impact of using battery systems and maintaining wind turbines to the cost of production of hydrogen from renewables and studies on a potential decrease in demand profiles due to long term effects of COVID-19.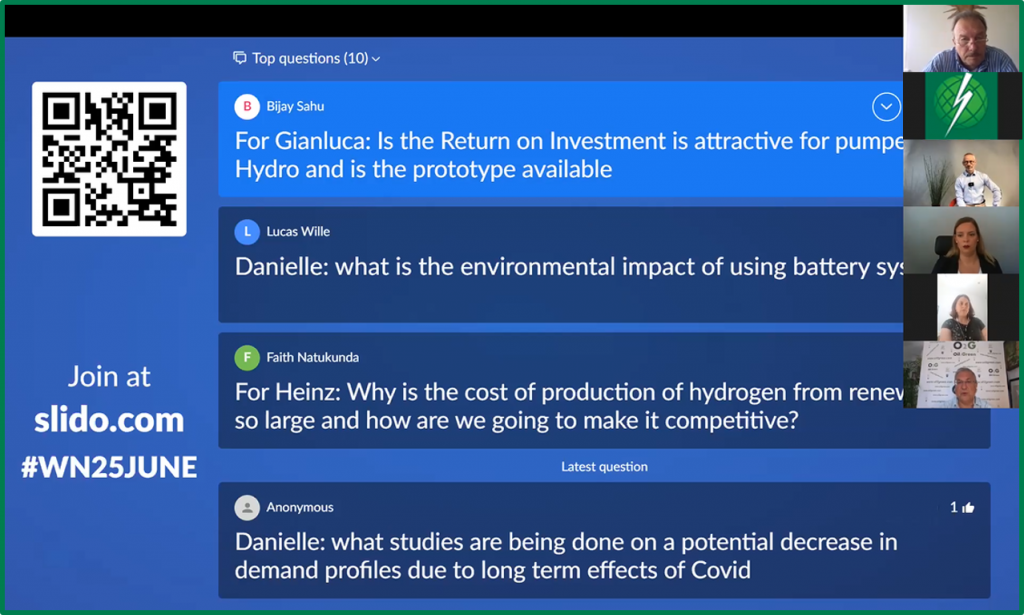 The second session was another essential communication skills workshop delivered by Robert Kahn. Building up on the LeaderLike model introduced during our March event, this workshop focused on building essential communication skills and the impact equation: 'Where high quality work needs to pair with acceptance and vice-versa to generate impact'. The attendees had an opportunity to learn how to manage their energy while removing a potential layer of conflict and entertaining all "offers" while remaining assertive through interactive videos and reflection questions discussed in the interactive breakout rooms.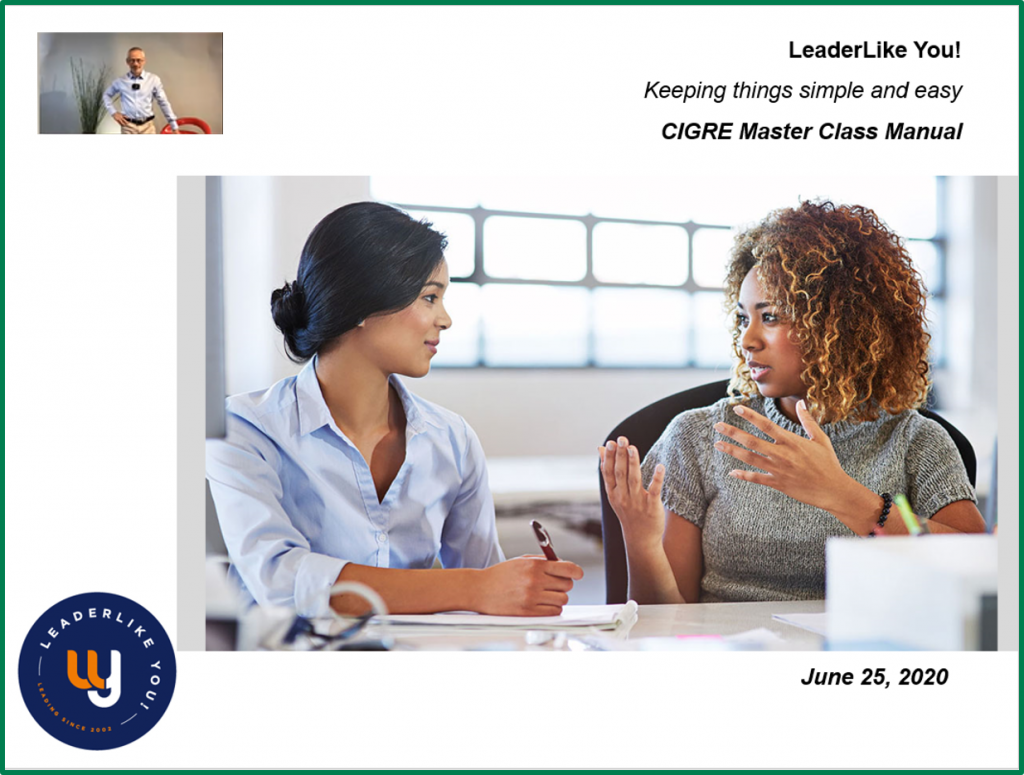 The final session of the event was dedicated to online networking. The attendees were split into four breakout rooms with each speaker and panelist supported by our Steering Committee moderators, where they had an opportunity to deep-dive into the different clean technology topics while addressing additional questions.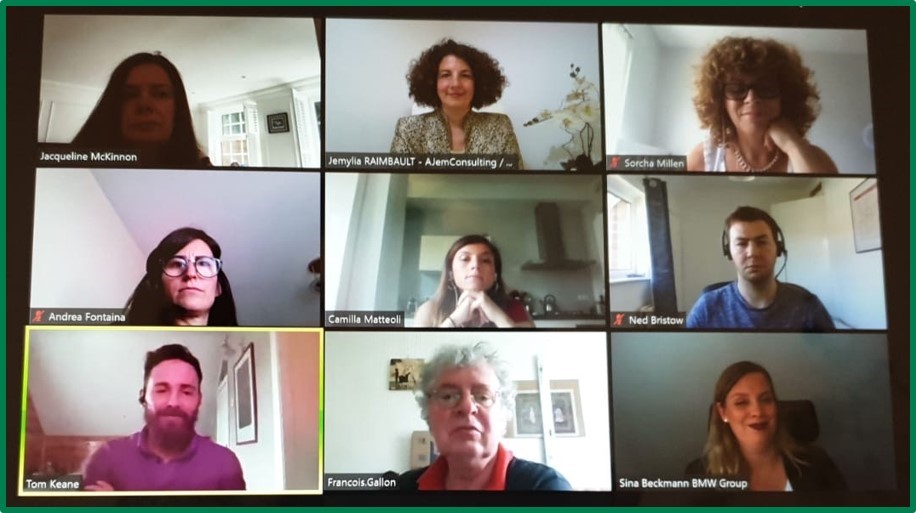 CIGRE UK Women's Network is committed to deliver a forum for diverse engineers and professionals working in the energy industry to interact, develop their careers, increase their self-confidence, improve their professional skills, and accomplish their dreams. If you are interested to get involved, please get in touch here.