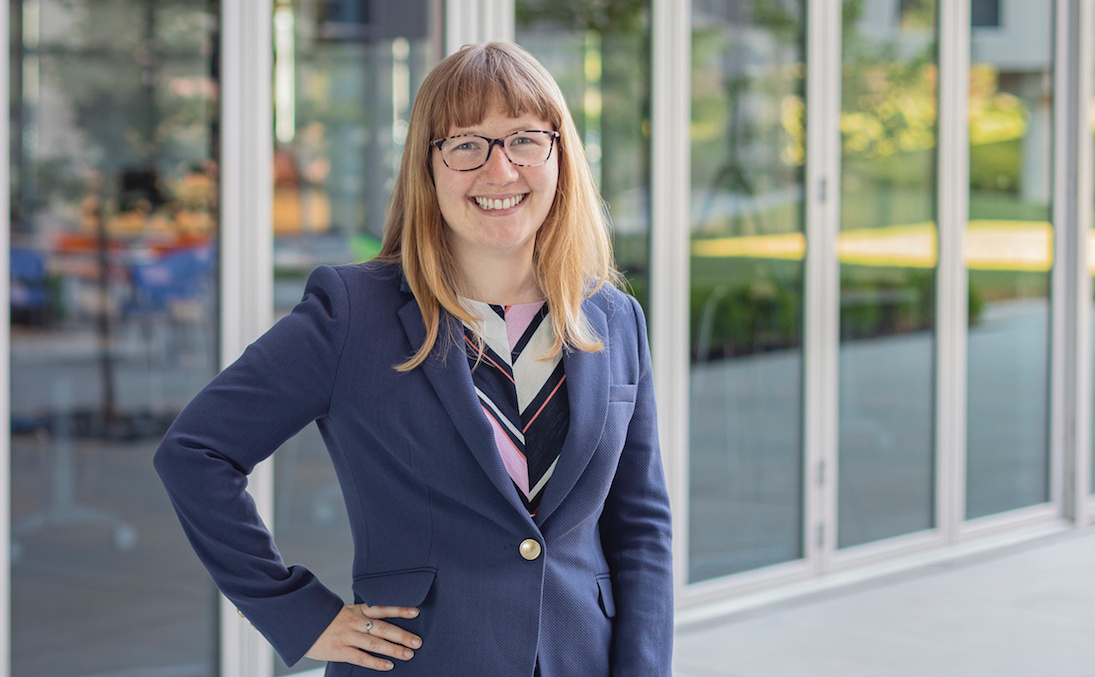 Polly Osborne – a passionate champion for a sustainable world
Polly is a passionate individual who is all about making a difference to those around her and driving a better future for society through championing sustainable choices in her personal and professional life.  From small things like mandatory adoption of reusable cups through to delivering two industry leading net-zero projects in the energy sector, her influence extends way beyond her current position.  She is recognised in her Burns & McDonnell corporate HQ 5,000 miles away as a sustainability leader and has helped establish diversity policies in the UK organisation to achieve 33% of senior leaders as women.
She has made positive choices in her education and in her career, firstly a physics degree and then working at the Carbon Trust before embarking on an engineering degree so she could make practical differences to the way society engineers a lower carbon future.  Never accepting second best she achieved a distinction and a special merit prize.
She is a strong influencer for her family, friends and colleagues, holding all to account and leading by example.  It's not always been easy, as she has had to battle institutional and everyday sexism in the workplace, from male bravado to ill-fitting PPE for women on construction sites.
As an assistant electrical engineer Polly would be expected to knuckle down and complete the work she is assigned, working predominantly inside the business with minimal client facing activity.  But Polly has done anything but.  She has been an outspoken advocate for Burns & McDonnell pursing projects that support net-zero outcomes and developing the engineering solutions that society desperately needs.  She asked to be the project manager and through mentoring now leads two projects, E-Port Smart Energy and Zero2050, both radical in their ambition, creating whole energy system roadmaps to decarbonisation.  At the professional level she is active in the sector's women's network and has recently presented two lectures, one to CIGRE and one to the IET on net-zero solutions.
As Burns & McDonnell UK STEM ambassador Polly leads initiatives to get the whole company engaged and active.  From the Big Bang Fair through to school engagement, with a focus on encouraging young women to overcome prejudice about what an engineer looks like and does.  Back in the office she supports the recruitment of female engineers through 1-to-1 engagement outside of the formal interview process and advocates for policies in the workplace that support flexibility and diversity.