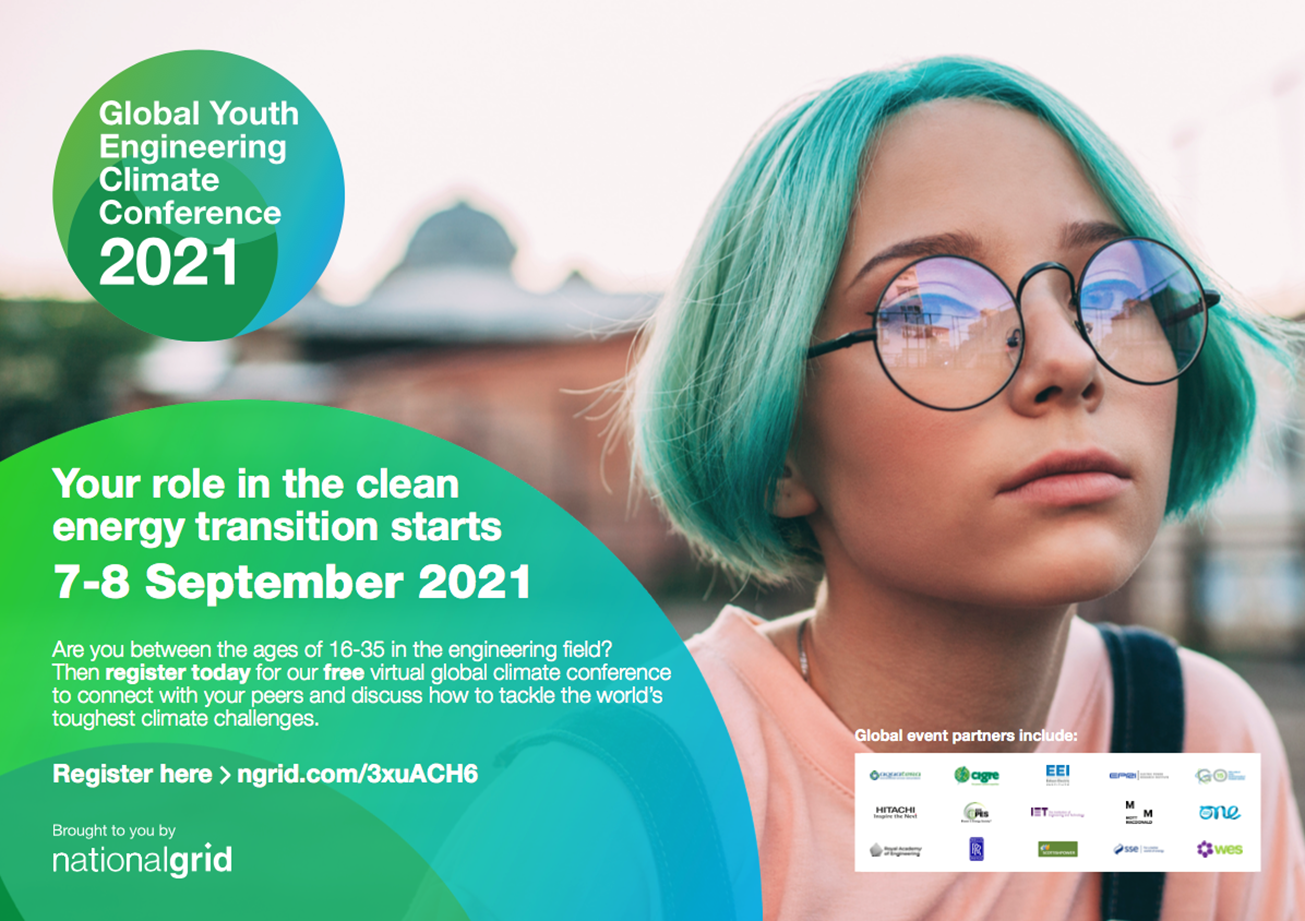 CIGRE partnered with international companies, universities, and youth groups to gather this September for a fully virtual Global Youth Engineering Climate Conference (GYECC21) hosted by National Grid – attracting students and young professionals from multiple nations to collaborate on climate challenges facing us all.
COP26-Global Youth Engineering Climate Conference was held between 7th and 8th September 2021. There were attendees and speakers from 100 different countries describing their experience and expectations from COP26, as well as the challenges and opportunities they believed do exist towards decarbonising local communities both in developed and developing countries. The event was organised by young engineers from National Grid and supported by CIGRE UK NGN. Our NGN committee member Angeliki Loukatou was delighted to be part of the event and act as a session moderator.
The event has cover a range of topics including:
Public knowledge and awareness is key (educate and protect consumers).
Decarbonisation lies in 5 main areas: power, heat, transport, aviation and agriculture.
Government policy and regulation are key towards the transition, as well as wholistic distribution of plans/actions/solutions to local communities.
Digital disruption is happening!
Energy storage is key to mitigate renewable intermittency.
RE: COP26, we need to move from ambition to accountability.
Young people should be advocates to change, get involved in STEM and governmental institutions to create and mobilise change.
Coordination of leadership between government and local institutions.
Multi-system thinking and gender diversity are required!
Let's all be critical thinkers and action-takers towards the decarbonisation journey!