Impact of COVID-19 on Electrical Power Systems
Joint webinar organized by CIGRE NGN United Kingdom and NGN Netherlands
The Next Generation Network (NGN) seeks to facilitate a successful transition into the power systems industry for early-career professionals and students by providing technical resources and networking opportunities for personal and technical development.
CIGRE NGN UK and CIGRE NGN Netherlands would like to invite you to a webinar where top speakers will present current research activities regarding the types of developments and investments needed in future electrical grids, driven by the recent global pandemic events.
Date and Time: 29th March 2021, 14:00 – 15:30 (BST), 15:00 – 16:30 (CEST)
Platform: CIGRE WebEx
Agenda:
14:00 – 14:10 (BST)         Introduction of CIGRE NGN UK
14:10 – 14:40                Speech I by Matthias Noebels & Mathaios Panteli
14:40 – 14:50                Introduction of CIGRE NGN NL
14:50 – 15:20                Speech II by Jan Vorrink
15:20 – 15:30                Round table discussion
Registration: https://www.eventbrite.ca/e/webinar-impact-of-covid-on-electrical-power-system-non-technical-focus-registration-142913023701
Speech I – Lessons learnt from the COVID-19 Pandemic: How Resilient Are We?
The Covid-19 pandemic has posed unprecedented challenges to our power networks, making us rethink and re-evaluate our understanding of power grid resilience. In this talk, Matthias Noebels and Mathaios Panteli will share their experiences on understanding, defining and assessing power grid resilience, highlighting the need to consider organisational resilience during unexpected events like pandemics. They will also present a data-driven resilience assessment of the UK electricity network during the Covid-19 pandemic using publicly available outage data from UK distribution network operators, shedding light on how resilient we really are to cope with severe network stresses and shocks.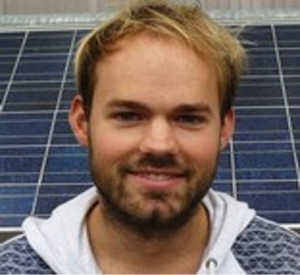 Matthias Noebels received the M.Sc. degree in Physics from the University of Konstanz, Germany, in 2015. He is currently in his final year of his Ph.D. degree at the Centre for Doctoral Training in Power Networks at The University of Manchester. His expertise lies in resilience analysis of power networks as well as developing strategies that can enhance resilience in case of natural hazards such as extreme weather.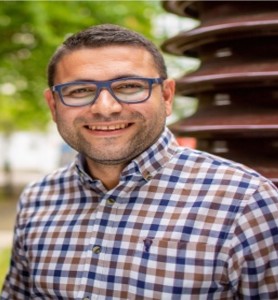 Mathaios Panteli received the M.Eng. degree from Aristotle University of Thessaloniki, Greece, in 2009, and the Ph.D. degree in electrical power engineering from The University of Manchester, U.K., in 2013. He was a Lecturer in Resilient, Low-Carbon Energy Systems at The University of Manchester until Dec. 2020, before moving to University of Cyprus as an Assistant Professor in Jan. 2021. Mathaios is an IEEE Senior Member, an IET Chartered Engineer (CEng), the co-chair of the CIGRE WG C4.47 "Power System Resilience" and an active member of multiple IEEE working groups. He is also the recipient of the prestigious 2018 Newton Prize.
Speech II – Impact of COVID on electrical power system and the organisation of TenneT
The COVID-19 Pandemic had several significant effects on the Electrical Power system and the TSO in Europe. The presentation will give an overview of these effects and the mitigating measures that the TSO's applied. It will explain the organisational measures and the coordination between the TSO's and within the TSO.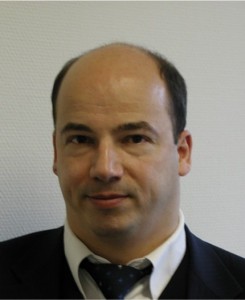 Jan Vorrink is the head of the Control Centres Netherlands of TenneT TSO BV which is the Dutch Transmission System Operator. Mr. Vorrink has graduated as a Master in Business Administration and is an Engineer. He is working for Ten-neT since 2002 as a Manager in several departments. The activities of his de-partment include the operational Planning processes, Realtime processes and the balancing and settlement processes.
NGN NL Signup: https://www.cigre.nl/becoming-a-young-cigre-member/
NGN UK Signup: https://cigre.org.uk/ngn/join-ngn/
For Inquiries:      Ying Xue, chair@cigre-ngn-uk.org