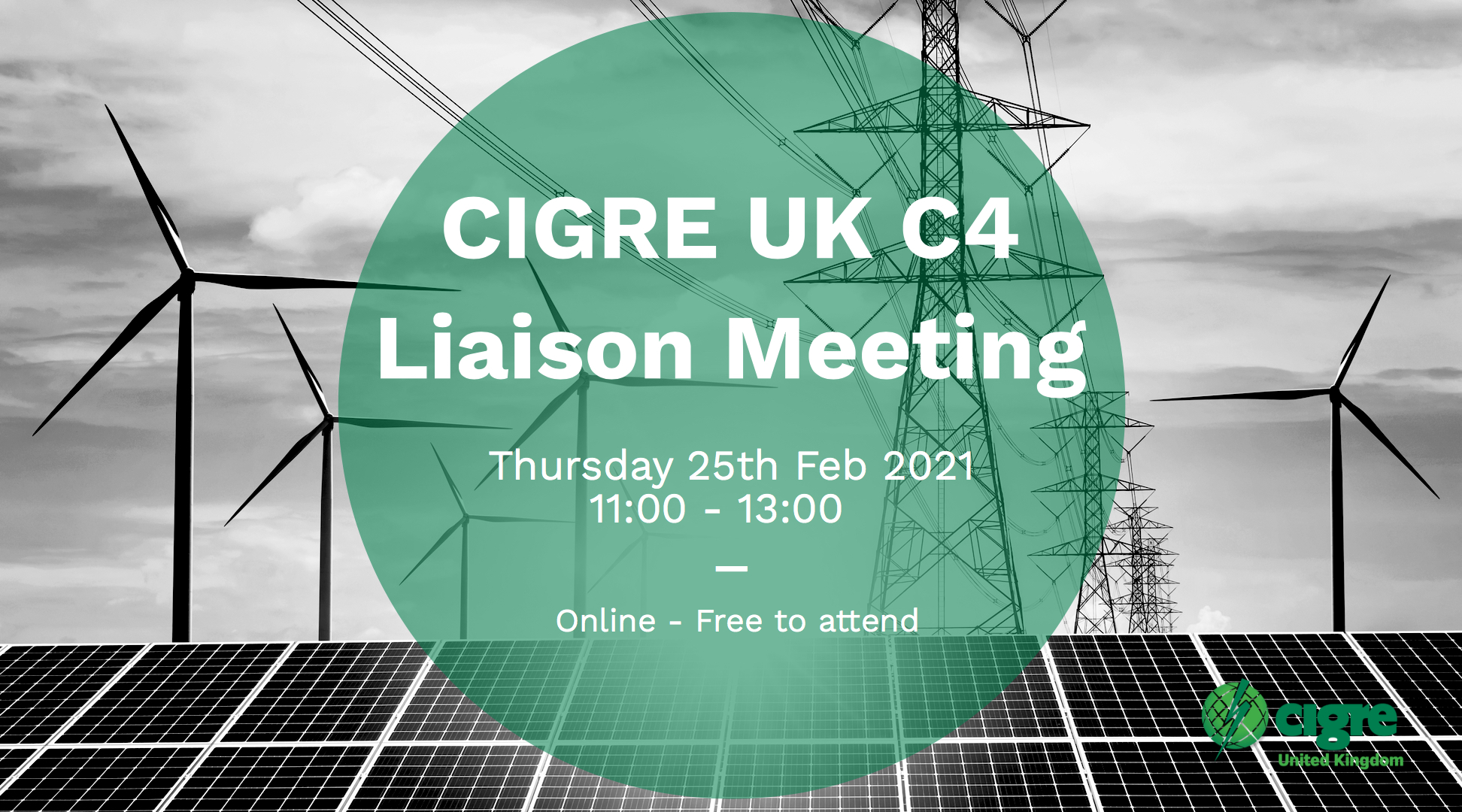 This CIGRE UK Study Committee C4 Technical Event held in conjunction with the C4 Liaison Meeting aims to bring together experts from industry and academia to present certain issues and discuss developments towards facilitating the integration of renewable energy and the transformation of the power system into a future converter dominated grid.
The purpose of the SC C4 Liaison Meeting is to provide a high-level overview of the ongoing activities in CIGRE related to C4 (Power System Technical Performance) led by UK Regular Member, Spyros Karamitsos. Technical Brochures published in the last year will be highlighted, along with a status update on the active SC C4 Working Groups where the UK has an interest. You will also hear about the latest work items approved by the C4 Study Committee during the Paris e-session and possible work items that could be proposed in the future.
Joining the meeting
Simply register from this page and you will be sent an email confirmation that will include the details of the CISCO WebEx login. Please keep this safe as you will need this on the day of the meeting.
TO REGISTER FOR THIS EVENT

C4 Study Committee Mission, Technology & Scope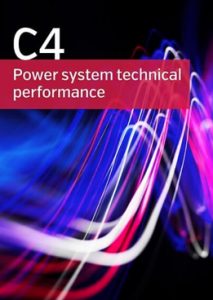 Within its technical field of activity, Study Committee C4 deals with methods and tools for analysis related to power systems, with particular reference to dynamic and transient conditions and the interaction between the power system and its apparatus/subsystems (including external causes of stress and other installations). Specific issues related to the design and manufacturing of components and apparatus are not in the scopes of SC C4, as well as those specifically related to planning, operation and control, apart from those cases in which a component, apparatus, or subsystem behaviour depends on, or significantly interacts with, the performance of the nearby power system.
Within this framework, specific areas of attention include:
Power Quality Performance: Continuity of end-to-end electric power supply and voltage waveform quality (magnitude, frequency, symmetry). Analysis covers emission assessments from disturbing installations, measurement and simulation methods, identification of quality indices, monitoring techniques, immunity of sensitive installations, and mitigation techniques taking into account a co-ordinated approach across all voltage levels.
Electromagnetic Compatibility (EMC): High-frequency disturbances on the end-to-end electricity supply and all disturbances (HF or LF) reaching equipment other than through the electricity supply. Studies include measurement and simulation methods. Health effects related to low frequency EMF are however excluded.
Power System Dynamics: Development of advanced tools and new analytical techniques for assessment of power system dynamic/transient performance, security, design of controls and modelling of existing and new equipment, real-time stability evaluation and control.
Lightning: Analysis of lightning characteristics and interactions of lightning with electric power systems and equipment, including protection in MV and LV networks against lightning, and their standardisation.
Insulation Co-ordination: Methods and tools for insulation co-ordination and electro-magnetic transient analysis in electric power systems and equipment, contributing to optimisation of their cost and reliability.
Regular Member – Spyros Karamitsos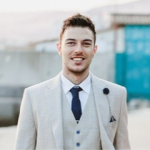 Spyros Karamitsos (MEng, MSc, PhD) is Senior Electrical Engineer at Scottish Power Renewables – Iberdrola, currently working on the East Anglia Hub (EAH) – Offshore Windfarm (OWF), responsible for the Main Electrical Equipment (MEQ) and performance of the HVDC Substations. He has also commenced his term as the C4 Regular Member for the UK with effect from the 2020 Study Committee C4 meeting.
Spyros holds an M.Eng. degree in Electrical and Computer Engineering from the Aristotle University of Thessaloniki, an M.Sc. degree in Electrical Engineering for Sustainable and Renewable Energy from the University of Nottingham, and a PhD degree in Electronic and Electrical Engineering from the University of Strathclyde.
He has over seven years of professional experience in the area of power and control systems modelling, studies and analysis, working as Power Systems Engineer | Consultant at HVDC TECH and as an Industrial-Researcher at the University of Strathclyde. He has developed a track record of leading research and technical feasibility projects for network operators and equipment manufacturers and authored several scientific papers and technical reports on power system applications, contributing to CIGRE, IEEE and IET.