CIGRE UK Distinguished Members
Distinguished Member Awards 2018 
The Distinguished Member awards were introduced in 1996 to reward long standing Individual Members who have contributed to the Association through technical work or work within the National Committees. The awards are made every two years during the Paris Session years. Each of the National Committees are invited to propose suitable people who have been Individual Members for at least ten years and who have contributed significantly to the development of CIGRE. This year the UK National Committee proposed four people to receive this award. These were Paul Jarman, Tom Breckenridge, Mark Osborne and Carl Barker and we are pleased to be able to tell you that all our nominations were accepted. A short bio on each of the recipients can be seen below:
Paul Jarman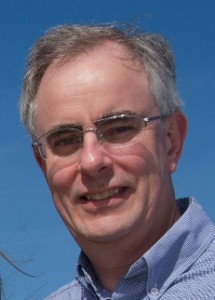 Paul has made an outstanding contribution to Study Committee A2 for more than 15 years. He was the Convenor of Working Group A2.27 Condition Monitoring Facilities for Transformers, receiving a Technical Council award in 2008. He worked on TB 445 on maintenance and has been a member of JWGA2/C4.39, A2.49, A2.53 and A2/D1.51. As UK Regular Member for A2 between 2010 and 2016, chairman of IEC Technical Committee 14 between 2008 and 2017 and liaison officer between Study Committee A2 and TC14 since 2012 he has strengthened the links to the standards world and has promoted the establishment of WGs supporting standards for example on FRA, transportation, shunt reactors, transients, sound, efficiency, PD testing and thermal aspects.
Tom Breckenridge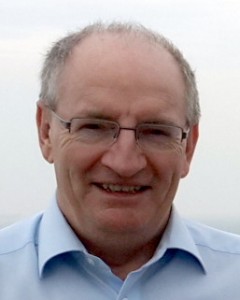 Tom has made an outstanding contribution to Study Committee A2 for more than 15 years. In particular he was the Convenor of a working group on Transformer Procurement between 2008 and 2013 which prepared three brochures which continue to be a reference for transformer engineers.  This led to the establishment of two further working groups on Transformer Transportation and Transformer Installation and Commissioning and he remains active in the work of Study Committee A2 and has just taken on the task of convening the A2 Green Book.
Mark Osborne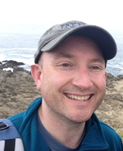 Mark has participated actively in CIGRE since 2002 when he joined his first Working Group. Since then he has been involved in five Working Groups, mainly in Study Committee B3, being the Convener of one of the Groups. He also contributed to a Working Group in C4 on insulation coordination. He was the B3 Special Reporter for the 2016 Session and again for this year's Session. He is an active participant in the B3 Strategic Advisory Group.
Carl Barker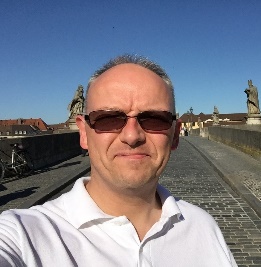 Carl has been an Individual Member of CIGRE since 2000 and the UK Regular Member for B4 since 2012. He has also been a Member of B4's, 'Strategic Advisory Group' since 2012 and the Special Reporter for B4 for the 2016 Paris Session. He also encourages young engineers and was a judge in the 2017 CIGRE YM Showcase UK Presentation. He has participated in the work of six Working Groups in B4 and contributed to thirteen CIGRE papers since 2004