CIGRE Awards 2020
CIGRE Medal – Mark Waldron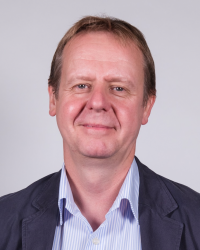 Mark has been involved in all aspects of lifetime management of switchgear and substation equipment with National Grid and is currently their Switchgear Technical Leader. He has been heavily involved in CIGRE activities over the past twenty years, initially as the UK Regular Member for Study Committee A3 participating and convening various Working Groups.  On completion of his time in that role he became the Study Committee Chair for Study Committee A3 in 2006 and led the Technical Committee project on Ultra High Voltage Transmission. Following six years in this role he became the Chair of the Technical Council in 2012.
In this role he presided over some significant changes within CIGRE as the organisation is changing from a Generation and Transmission dominated organisation to one covering the industry end to end, introducing Additional Regular Members for Study Committees to encourage this change. He also presided over the introduction of the CIGRE Green Books which are now becoming acknowledged as fundamental reference works for the Industry.
Honorary Membership – Simon Ryder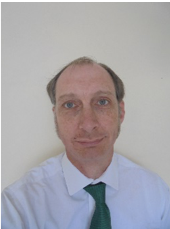 Simon has been involved with CIGRE activities for 20 years.  He was a member of working groups A2.36 on power transformer procurement and D1/A2.47 on dissolved gas analysis for power transformer diagnosis.  He was convenor of working group A2.48 on shunt reactors.  He was chairman of Study Committee A2 on power transformers between 2016 and 2020.  He remains involved in CIGRE activities as a member of working group A2.58 on transformer installation, commissioning, and trial operation and as editor-in-chief of the Green Book on transformer procurement.
Distinguished Member Awards 
The Distinguished Member awards were introduced in 1996 to reward long standing Individual Members who have contributed to the Association through technical work or work within the National Committees. The awards are made every two years during the Paris Session years. Each of the National Committees are invited to propose suitable people who have been Individual Members for at least ten years and who have contributed significantly to the development of CIGRE. This year distinguished members are: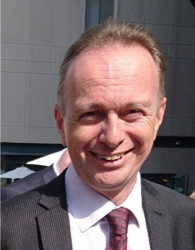 Richard became an Individual member, when taking on the role of UK Regular Member for Study Committee B5 which he held until 2012. In 2008 he also became a member of the B5 Strategic Advisory Group as Advisor for Advisory Group 53 which was one of three groups which assist in the preparation and planning for the SC Annual meeting by collating WG and PS suggestions and continued in this role until 2018. He became Secretary for WG B5.14 through to completion of the work and also became convenor of WG B5.41 after the previous convenor stepped down.
In 2011, Richard received the CIGRE Technical Committee award in recognition of his contribution to SC B5 and he was a Special Reporter at the B5 colloquium in 2015. He also found time to contribute two chapters for the B3 Green Book "Substations". He has been the Secretary for SC B5 since 2018 as well as webmaster for the SC B5 website.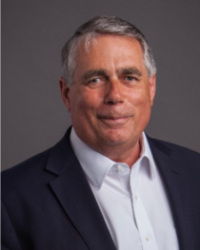 Martin has been a strong supporter of CIGRE since 1997 during his time in leadership roles in both at ALSTOM and then GE. He encouraged his engineering teams to join as Individual Members and supported their engagement in CIGRE technical activities.  He first became an individual member in 1999.  In 2012 he joined the CIGRE UK Executive Committee (EC), initially in a Communications support role that later grew to include Marketing and Events. His activities within the EC in addition to running typically 5 events per year included the introduction and running of the monthly webinars which now frequently attract more than one hundred attendees.
He has also been a contributor to help bringing CIGRE UK into the 21st Century by streamlining some administrative processes, such as the introduction of annual subscription payments online, an online membership application form, online voting as well as dealing with the issue of GDPR.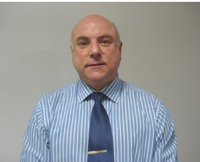 Russell became active within CIGRE in 2005 initially as part of a Collective membership and then became an Individual member in 2009. Over the years he has participated in various Working Groups being the Convenor of A2-35. He has always been actively involved and was the Special Reporter at the main CIGRE Session in Paris in 2008. Although he is closely aligned to SC A2 Power Transformers and Reactors he is currently a member of three Working Groups spread over Study Committees D1 Materials and Emerging Test techniques and B3 Substations and Electrical Installations.
He is a strong proponent for the use of both natural and synthetic esters rather than mineral oil in transformers and the benefits these can provide.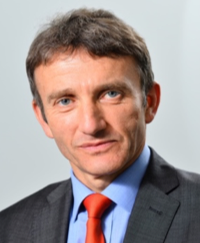 Adam manages to find the time and energy to provide immense support to CIGRE UK despite holding CEO and Managing Director posts with large Companies. He has been an Individual member since 2005 then becoming a very active member of the CIGRE UK Executive Committee (EC) in 2006. He progressed to Vice Chair in 2012 and then his current position as Chair in 2016. He has been involved "hands on" in all aspects of CIGRE UK including membership, finance, marketing and events. His international involvement includes being a member of the Admin Council, the Steering Committee (SteerCo) and the CIGRE France Executive Committee (2016-19).
He was one of the prime movers behind the establishment of the UK NGN (the first one in CIGRE) in 2007, as well as mentoring the inception of the CIGRE UK Women's Network in 2015/16.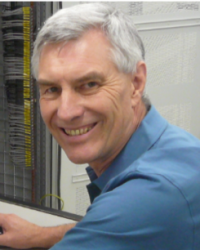 Nigel first joined a CIGRE Working Group in 1989, and since then has been an Individual Member. Over the last 30 years he has been almost continuously active in Working Groups, under Study Committee B4 (formerly SC14) and to some extent C4. He has been Convenor of four WGs and a very active member of another four. Three of the brochures emanating from Working Groups that he convened have become IEC TRs and a further one is expected next year. He has effectively created a comprehensive "bible" of all aspects of harmonics and filters in the context of HVDC and beyond. As well as being the "go-to" man for any harmonic issues he has assisted the SC Chair by reviewing papers, contributing to publications and presenting Tutorials.
He was awarded the Technical Committee Award for SC B4 in 2014.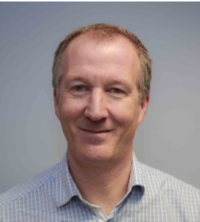 Simon has been an Individual member of CIGRE since 2008 and the UK Regular Member for D1 for the last 6 years.  During this time he has been active in communicating the work of the Study Committee to UK members at regular liaison meetings sometimes jointly with other related SCs such as B1 and A2. He has been the Convenor of Advisory Group D1-03 on Solid Materials for the past 4 years and Special Reporter for D1 in 2018 and again for 2020.  He was Secretary for WG D1,71 "Understanding and mitigating corrosion" and has previously been a member of several B1 WGs and a B3 one
He has also been one of the judges at the NGN presentation days where NGN members compete to present a paper at the Paris Session.