The proliferation of power electronic devices is resulting in new challenges within the power quality area. One topic that has seen an increased level of attention within the power quality area is harmonic distortions.
Traditionally, harmonics have been dealt with at the planning stage and mainly at transmission level in detail. That trend continues today with an increased emphasis on all connections that include power electronic converters. However, it is not simply the sheer amount of increased connections that is driving this enhanced level of attention. The equipment being introduced as well as the system itself, is changing. In the past, harmonic injections were confined to a few characteristic harmonics, but this is no longer the case. With renewable generation technologies utilising inverter-based grid connection characteristics, it is quite common to see harmonic injections at a wider harmonic spectrum. The system is also changing with the addition of an increased share of cable circuits bringing the system resonant frequencies to the lower end of the frequency spectrum.
Standards, technical recommendation and/or industry guidance documents that are being relied upon are becoming outdated and require updating to accommodate this increased contribution. Furthermore, the need to plan the system, such that the contribution from many sources is minimized, is increasing – not just at transmission level, but also in distribution systems due to the increased integration of distributed resources.
The subject matter of the talk is going to be development/state of the art in harmonics with four subject matter experts reflecting from their experience in working with harmonics.
To register for this event click here
Presentation and Discussion Topics:
Introductory talk on harmonics to provide a basic overview of the subject matter, historical treatment of various types of connections, types of harmonic studies and/or calculations, why the industry should be concerned about harmonics, what is being done and where, do we see any international trends, is the industry late in starting to deal with harmonic distortions, what is being done at standardisation level? The presentation and discussion will be led by PSC's Dr Zia Emin.
The second talk will be on the application of the international standard (or rather the technical report adopted as standard by many countries) IEC 61000-3-6, and the difficulties faced in its application in complying with harmonic distortions by the TSOs that adopted the approach. This talk will concentrate on specific experiences of the Irish TSO, the difficulties of applying a methodology that provides relatively small emission limits, what can be done to alleviate these issues and how the standardization should take these into account in future revisions. The presentation and discussion will be led by a representative from EirGrid (Marta Val Escudero).
The third talk will concentrate on how the UK industry has taken the case of increased penetration of renewables and its impact on the system harmonics and how it went about revising the applicable industry recommendation to cover new areas and change the approach of allocated limits. The audience will be able to understand what is changing with the new standardization, what it brings and how that may impact the various connectees. This talk and discussion will be led by a representative of a UK transmission owner, who have been dealing with such system modelling issues and have first-hand understanding of the impact the changes will bring and what is going to change. (Dr Forooz Ghassemi)
The last talk takes the matter into distribution territory where quite a lot of changes are being observed. The talk will initially give an overview of the harmonic distortions from a distribution system level, before moving into active filtering. Development, both now and in the past, has been based on passive shunt mitigation measures when issues are encountered. However, with an increased number of inverter-based technologies, especially at distribution level, the possibility of changing the source of harmonic injecting devices into an opportunity where they can be utilized as active filters is gaining momentum. This talk will explore that angle and give the full background on an ongoing project where this is being tackled. The talk will be led by a distribution system engineer from Western Power Distribution, who is working actively on the harmonic mitigation via active filters project. (Chris Harrap).
The talks will be followed by a networking session with light buffet and drinks.
Kindly sponsored by PSC.
Speakers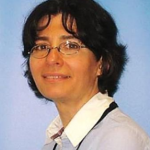 Ms Marta Val Escudero is a Consultant Engineer in EirGrid. She received BE in Electrical Engineering from the University of Zaragoza (Spain) in 1994 and MPhil from the University of Bath (UK) in 2007. From 1997 to 2007 she was with ESB International (Ireland), working as a consultant in the area of power system modelling and analysis.Since 2007 she has been with EirGrid working in the Operations, Planning and Innovation Department. She is currently Team Lead in Innovation. Her main areas of responsibility include: (i) provision of support to Grid Controllers in relation to the on-line dynamic security assessment tool (WSAT) as well as maintenance of the dynamic models within the tool, and (ii) development of new decision support tools for the Control Centers in Dublin and Belfast to facilitate integration of non-synchronous renewable generation levels in excess of 65% SNSP combined with high values of RoCoF, in excess of 1 Hz/s.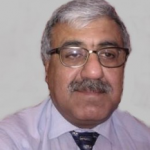 Dr Forooz Ghassemi received his Ph.D. degree from City University, London, U.K., in 1989. He has since been working in academia, manufacturing and utility sectors, all related to power system engineering. He is currently working for National Grid Electricity Transmission. He is involved in the connection of new grid users and setting design policies and specifications related to security and quality of supply. He is the named inventor of two patents, a Chartered Engineer in U.K., and Fellow of IET.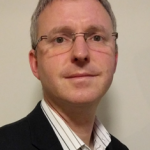 Mr Chris Harrap is currently an Innovation and Low Carbon Networks Engineer at Western Power Distribution. Chris has extensive experience of electrical energy sector covering generation and distribution, having joined the industry in 1990. This has been accumulated from a variety of maintenance, operational and management roles in coal and gas power stations in the UK and in Portugal; and in asset management roles with UK distribution businesses. In addition, Chris has also worked within an engineering consultancy advising clients on a number of distributed energy schemes.  Most recently, Chris' focus has returned to project engineering and project management, leading innovation work and projects.  This has included the FALCON project (techniques aimed at improving electricity distribution network capacity); Losses Investigation (assessing feeder specific HV and LV feeder technical losses); and most recently projects trialling alternative LV fault location equipment, and mitigation of harmonics.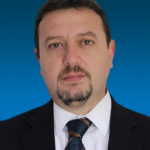 Dr Zia Emin received his PhD degree from The University of Manchester, Manchester, United Kingdom in 1997. He has worked as a specialist power system engineer with many years of experience in power quality and switching studies initially with National Grid and later with Parsons Brinckerhoff (later WSP) and PSC. He has extensive knowledge in all aspects of power system modelling including steady-state, frequency and time domain modelling and substantial experience in harmonic performance specification for HVDC converter stations, renewable generation connections and the connection of traction supply points. He is a Fellow of the IET, a Senior Member of IEEE, a Distinguished Member of CIGRE and a Chartered Engineer in the United Kingdom. He is the Chairman of CIGRE Study Committee C4 Power System Technical Performance.