Mentoring and Networking Event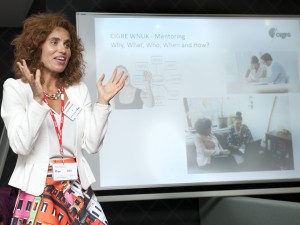 CIGRE UK Women's Network: Mentoring and Networking Event

Women in engineering hit a new milestone with the launch of the UK Women's Network for the world's association on large electric systems, CIGRE, in September 2016.  The event was themed around mentoring.  Forty women representing 18 companies and 5 universities at different stages in their careers attended the event.  The new bespoke mentoring platform inspired the members.  The event was about sharing experiences and thinking about how mentoring could support career development.  The platform will allow members of the UKWN to find mentors and mentees, both male and female, across CIGRE member companies and universities – in and out of the UK.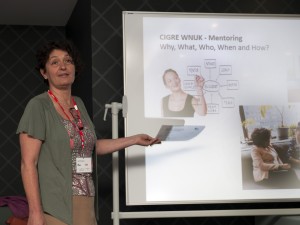 As part of the day's events, there was also a 'Meet & Chat' that was aimed at giving participants the chance to meet and talk to 3 different people on any subject of their choice.  These one-to-one discussions really helped participants relax and find out more about each other. The session lead, Nathalie Huyghues-Beaufon, left everyone smiling with her lively and humorous leadership style.  The main aim of the 'Meet & Chat' was to get better at networking to confidently share views.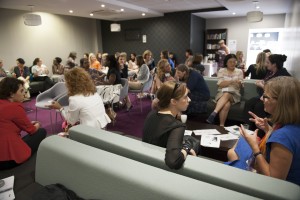 The 'Mentoring Assessment Exercise' was a speed networking session with a twist.  Each participant was given the chance to talk to and undertake assessments with five different people.  The assessments were aimed at getting participants to think about different topics such as confidence, negotiating skills, motivation, future prospects and how they all relate to mentoring.  The consensus from the attendees was that the event exceeded expectations and the organising team received great feedback to help shape future events.  The next step will be to further develop this mentoring platform and get it up and running.
Get involved!  If you want to learn and network, join the Cigre UK Women Network, for events and ideas that connect and inspire.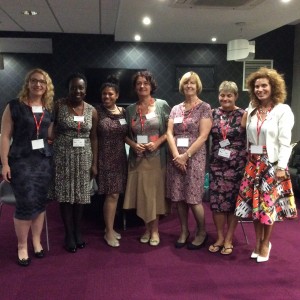 Your CIGRE UK Women's Network Organising Team
biljana.stojkovska@nationalgrid.com