28 September 2016 at IET London, hosted by Atkins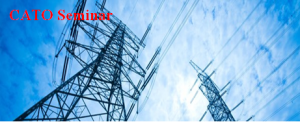 Ofgem plans to open up the development of onshore transmission links to competitive tender, mirroring the OFTO regime for offshore transmission.
Ofgem plans to competitively tender for the development of new onshore assets, something that until now has been restricted to offshore transmission assets.
The introduction of the Competitively Appointed Transmission Owners (CATO) regime is aimed at ensuring onshore transmission needs are met in an efficient and cost-effective way. The changes may affect developers of new generation projects seeking connection dates, while the timing of competitive tenders for important reinforcements will be critical to many generation projects.
This event is kindly hosted by Atkins and commences at 18:00 with refreshments.  Guest speakers will be:
 Martin Grant (Atkins)
Opening remarks
 Anna Ferguson (Atkins)
Business as usual or new paradigm for the supply chain companies?
What would an anticipated supply chain model look like?
What will be the potential technical challenges and opportunities?
How will new interfaces be managed?
What are the implications for engineering expertise, resources and skills?
Lloyd Griffiths  (National Grid)
What would a CATO regime mean for the UK SO?
What is National Grid's perspective on the idea of and Independent SO?
How is the CATO challenge being addressed from an asset owner/ asset manager perspective?
How will technical standards be maintained or adapted in a CATO regime?
What are the implications for the UK supply chain?
Gordon Hutcheson & Matt Ball (Ofgem)
What are CATOs and what are the advantages for the consumer?
What are the risks in terms of system integrity and how will these be mitigated?
What will be the similarities and differences compared with OFTOs?
How will equivalent or improved customer service levels be ensured?
Are there any implications for National infrastructure and cyber security?
Cigré UK events
Wednesday 28th September 2016
18:00 – 21:00
Venue:
The IET
2 Savoy Place
London
WC2R 0BL
To book click here:
Conference fees:
CIGRE members: £50+VAT
Non Members£75+VAT
NGN (UK): £25+VAT
Student: £25+VAT